And 22 years later, since the militants captured a hospital in the Stavropol city of Budennovsk, they are sentencing the militants and their accomplices. Today, the North Caucasian District Military Court issued guilty verdicts against two members of the gang Shamil Basayev. We are talking about the militants Magomed Mazdaev and Ramzan Belyalov, who received 13 and 15 years of a general regime colony respectively.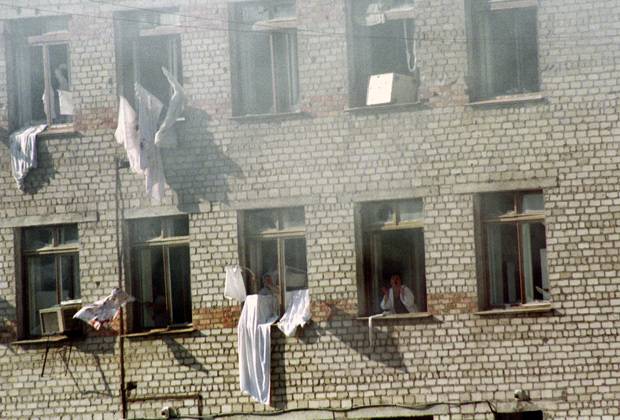 Mazdaev and Belyalov were convicted under the article on participation in a terrorist act. The remaining charges had to be dropped due to the expiration of the statute of limitations.
Belyalov will pay relatives of the victims and victims of the tragedy in Budennovsk 300 thousands of rubles for moral damage. At the same time, it is known that the insurgent Mazdaev did not file any claims for moral damages by the injured party.
During the court session, as reported by the press service, the bailiffs had to intervene, who had reasoned one of the defendants, who had sharply declared his disagreement with the verdict.
Militants around 20 years hiding from the investigation. Only in the 2014 and 2015 years they were detained: Belyalov - near Volgograd, Mazdaev - on the territory of the Chechen Republic.
The investigation established that both the one and the other joined the Basayev terrorist group of their own free will. They were among more than 150 terrorists who seized the hospital in Budennovsk in 1995. Then the militants killed 129 people, still 317 were injured. On the basis of the personal order of the then head of state, the terrorists were freely allowed to travel outside the Stavropol region on prepared buses to Chechnya, which was (partially) under the control of international terrorist groups.