The South African industrial group Denel has entered into an agreement with the well-known US private company Draken International to sell the latest 12 Cheetah fighter jets, which were removed from the South African Air Force, reports
bmpd
.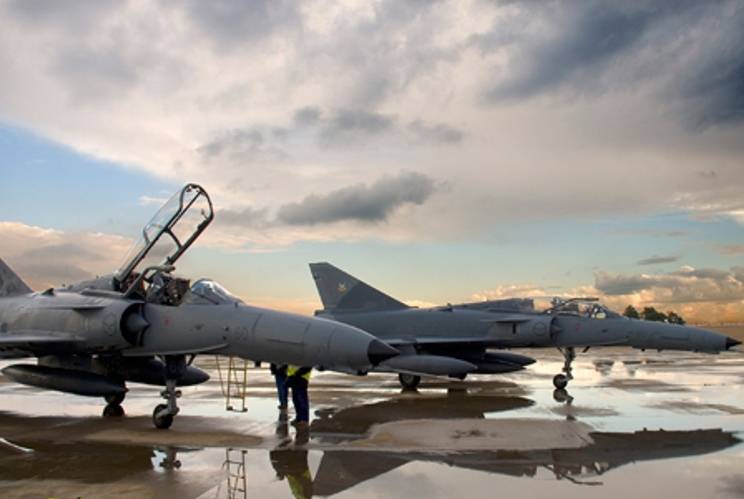 Arrived at the Denel Aviation enterprise of the South African group Denel after the decommissioning of the South African Air Force, two-seat combat fighter jets Cheetah D, 27.05.2008.
The aircraft will be delivered from South Africa to the United States by mid-2018.
Cheetah fighters were acquired by the South African military in 1988 from the presence of the Israeli Air Force. In total, the 38 Kfir C2 fighters were purchased, from which American General Electric J79 engines not authorized for export to South Africa were shot. Instead, Atlas (later incorporated into Denel) installed the French Snecma Atar 09K-50 engines it assembled in South Africa.
The resource reminds that just a month ago, Draken International announced that it had acquired 20 fighters produced by Dassault Mirage F.1M, which had been decommissioned from the Spanish Air Force.
This private company is based in Lakeland (Fla.) And specializes in providing the United States Department of Defense (primarily the Air Force, Navy and Marine Corps) and other military customers with services to imitate the enemy in training air battles, as air targets, etc. .
According to media reports, it was only from December 2015 of June to June 2017 of the year and only from Nellis airbase in the course of providing services to the US Air Force that Draken International made more than 2600 sorties, flying more than 4000 hours.