Turkish President Recep Erdogan made a statement, which caused a strong reaction in Israel and in several Western countries. According to Erdogan, if the United States decided to recognize the status of the Israeli capital of Jerusalem, then to restore the status quo, other states must recognize Jerusalem as the capital of Palestine.
Erdogan, during his speech at the extraordinary summit of the Organization of Islamic Cooperation, said literally the following (quote
RIA News
):
It is enough to go there a few steps to understand that the city is under occupation. Israel is a terrorist state. Military terrorists seize children and throw them in jail.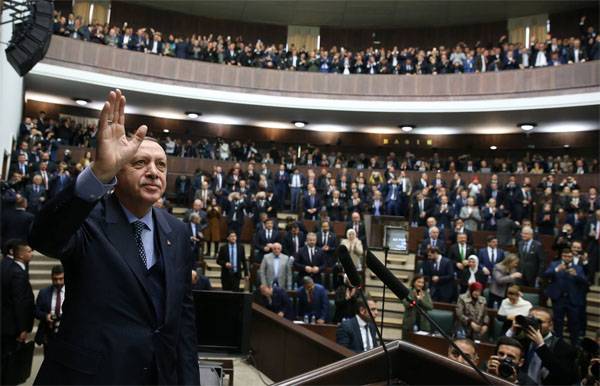 According to Erdogan, every Palestinian resident "feels like
weapon
Israeli soldier or policeman sent to his back. " The President of Turkey added that in such conditions as the people of Palestine found themselves, it is impossible to continue living.
Recep Erdogan:
I believe that the 196 countries - members of the UN - will show their correct position. The United States can be a strong nuclear power. But the whole world does not belong to them.
The Kremlin responded to the statements of Erdogan, saying that the position of the head of the Turkish state with the Russian one on this issue does not coincide. Russia offers representatives of the parties to the conflict to solve the issue exclusively by peaceful means - through negotiations on the development of an optimal solution.
Recall that on the eve of the Hamas leaders announced the start of the 3-th intifada. Reports of reciprocal rocket attacks on Israel and Palestine are received literally daily.