Leader of the parliamentary Serbian Radical Party Vojislav Seselj in an interview
RIA News
called on the Serbian authorities to apply for membership in the CSTO and to strengthen integration with Russia.
According to Seselj, the visit to Russia of Serbian President Alexander Vucic, scheduled for December 18-20, can be used to strengthen cooperation between Moscow and Belgrade.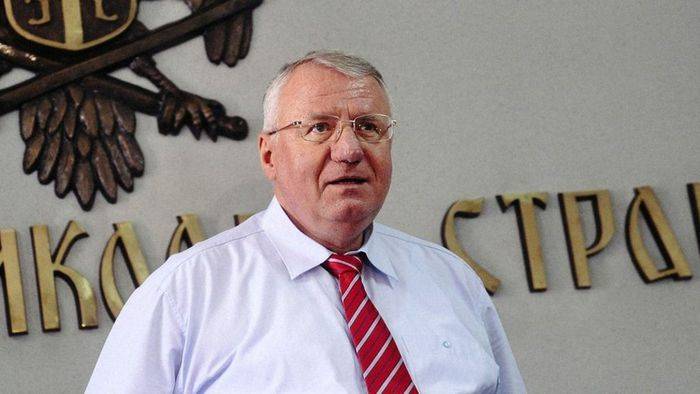 I think he (Vučić - ed.) Should immediately apply for Serbia's accession to the CSTO and begin deeper integration with Russia and enter into all integration processes in which Russia participates. It is also necessary to provide diplomatic status to the employees of the Nizh center, and ask them to set up a permanent Russian base in Serbia. We want such a degree of integration with the Russian Federation that in case of danger Russia would defend Serbia as itself
- declared Seselj
We would like to join the CSTO, go deeper into integration with Russia, as much as possible, how Belarus is integrated and even more
- he noted.
According to the parliamentary resolution 2007 of the year, Serbia maintains neutrality with regard to military alliances, but the country's parliament ratified 12 of February 2016 of the year a document on diplomatic immunity for NATO representatives and logistic support in the republic.
Serbia's individual partnership plan with NATO (IPAP) came into force in March 2015, the document defines educational and technical cooperation, joint exercises and the creation of a positive image of the alliance in Serbian society. At the same time, in 2013, the Serbian Parliament was granted observer status in the CSTO Parliamentary Assembly.