Russian President Vladimir Putin on Wednesday introduced an agreement with Syria to the State Duma to expand the territory of the Russian Navy's material and technical support center (TIR) ​​for 49 years in Tartus. Information about this is posted in the Duma electronic
basis
data.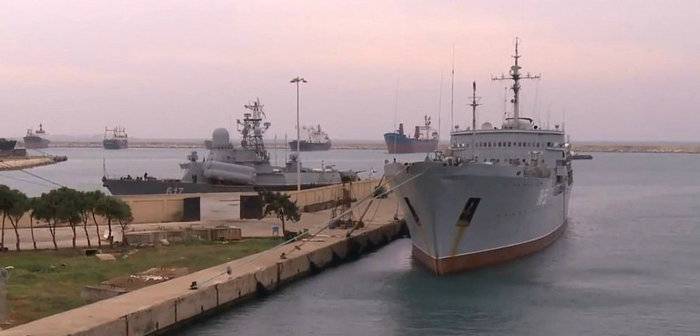 This agreement is valid for 49 years and is automatically extended for subsequent 25-year periods if none of the parties notifies the other party in writing through diplomatic channels of its intention to terminate it for at least one year before the expiration of the next period.
- the document says.
The logistics center enjoys full immunity from civil and administrative jurisdiction of the Syrian Arab Republic. His movable and immovable property is immune to search, requisition, arrest and enforcement actions.
- specified in the agreement.
It is also noted that the operation of the logistics and security point is carried out by the forces and means of Russia.
The Russian side has the right to send to the Syrian Arab Republic and maintain at the expense of the Russian side the necessary personnel of the material and technical support center.
- the document says.