The long-range anti-aircraft missile system C-400 "Triumph" took over experimental combat duty in the Leningrad region, told reporters on Wednesday the head of the press service of the Western Military District, Colonel Igor Muginov.
As part of the combat-duty test, the C-400 calculations will, using mobile jammers, simulate the conditions of a combat situation at elevated levels of complexity. In addition, the calculations will make marches in the designated positional areas, during which they will reflect the sabotage and reconnaissance groups.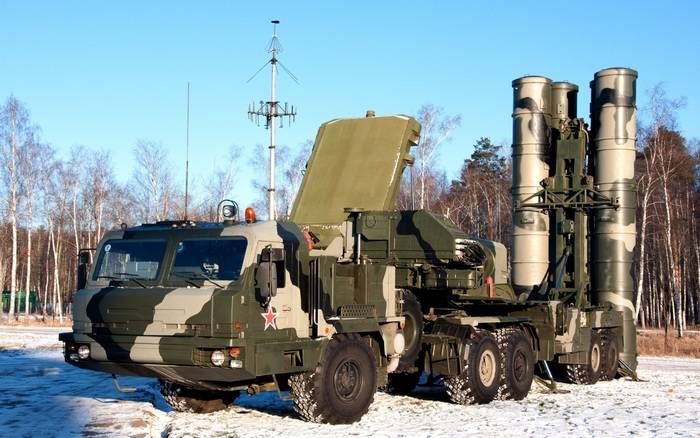 The decisive stage in the fulfillment of the tasks assigned to the calculations of anti-aircraft missile systems will be electronic missile launches, with the conditional defeat of the imitation of aerial ballistic targets, with subsequent maneuvers to change positions
- he said.
The Z-400 ZRS is designed to destroy all types of modern and prospective aerospace attack weapons. The complex is capable of striking aerodynamic targets (airplanes, cruise missiles) at distances up to 400 kilometers, as well as at distances up to 60 kilometers - ballistic targets flying at speeds up to 4,8 kilometers per second at altitudes from a few meters to several tens of kilometers. transmits
RIA News
.