On Monday, the Estonian Ministry of Defense received from the United States the first batch of modified portable anti-tank missile systems Javelin Block 1, reports
bmpd
.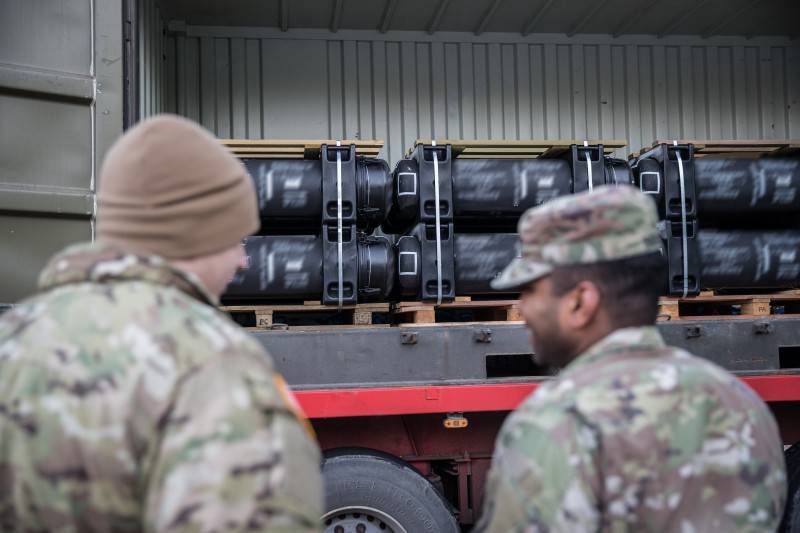 The first batch of modified portable anti-tank missile systems Javelin Block 1, 11.12.2017 delivered to Estonia from the USA
Javelin Block 1 rockets of new production came directly from the Javelin joint venture of Raytheon and Lockheed Martin corporations.
The complexes are delivered as part of an intergovernmental agreement concluded on November 20 of 2014.
According to the resource, the total should be supplied "350 ATGM, 80 portable launchers (CLU) (with an option for another 40), 102 power and cooling units, 16 training complexes Enhanced Performance Basic Skills Trainers (EPBST), 102 practical missiles, and also sets of spare parts, technical literature, TCB, and training and maintenance services. "
The transaction value was $ 55 million, of which 33 million was provided by the American side under the European Reassurance Initiative program.
It is reported that deliveries of Javeln systems were launched at the beginning of 2016, however, until now Estonians have received missiles of an earlier modification of Javelin Block 0, and from the presence of the US Army.