US President Donald Trump signed the country's defense budget for the 2018-th fiscal year, which formally began on October 1, reports
RIA News
.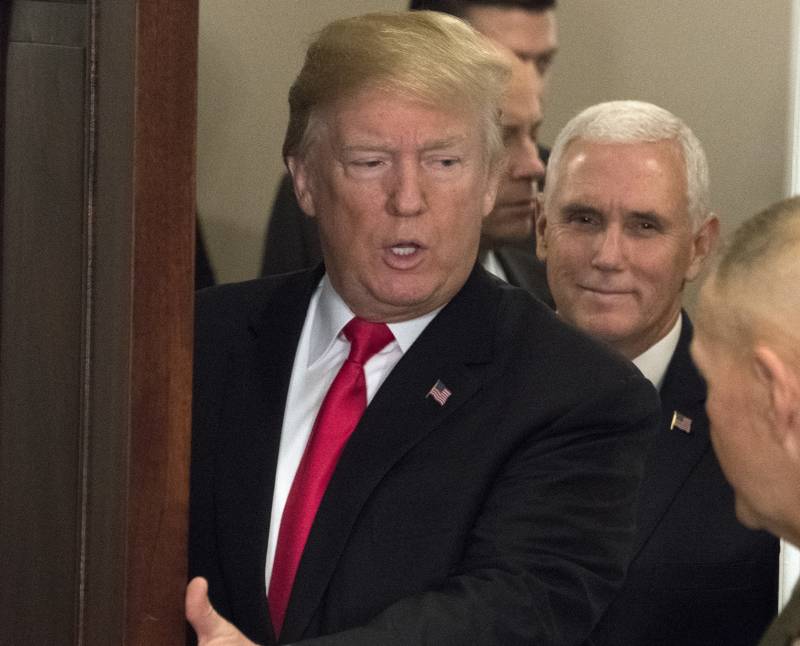 The delay in the adoption of the budget was due to the long coordination in Congress of the two versions of the document prepared by the Senate and the lower house. The final version was approved on November 16.
"The budget of 692 billion dollars, which is slightly more than requested by the US administration, involves the allocation of 4,6 billion to the initiative to support the allies in Europe, aimed at deterring Russia," - said in a publication.
The document explains this response to "Russian aggression."
The law also extends a ban on cooperation with the Russian Ministry of Defense, provides for military assistance to Ukraine for $ 350 million and provides for the deployment of additional interceptor missiles on the west coast of the United States to protect against the threat from North Korea, for which $ 4,4 billion is allocated.
As American experts noted, Trump's plans to strengthen the armed forces will lead to an increase in defense spending in the next decade to a level above the record level.
For the period after 2018, the CBO (Office of Congressional Budget Office) determines that the objectives of the armed forces administration will lead to a steady increase in costs, so that by 2027, the base budget (in 2018 dollars of the year) will reach 688 billions of dollars, more than 20 % more than the maximum costs in 1980's,
the report says.
According to the document, there are several factors contributing to increased costs. Among them are "appeals to increase the number of armed forces to 1,2 million by 2027, plans to increase the number of warships from 279 to 355, the number of Air Force fighter units from 55 to 60, and the likely increase in the number of marines".