The Pentagon did not see a significant reduction in the Russian military contingent in Syria, reports
RIA News
statement by the representative of the Office of Adrian Rankin-Galloway.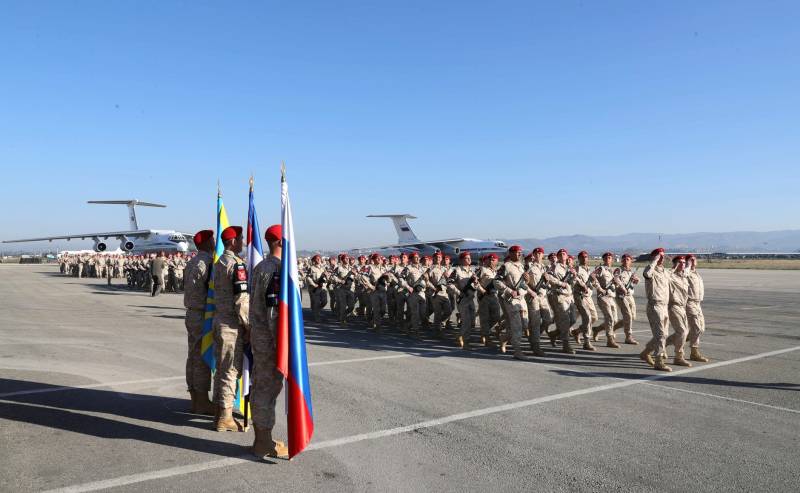 There was no noticeable reduction in the number of troops after Russia's statements about the planned departure of (the military) from Syria,
said Rankin-Galloway.
Recall, on Monday, Vladimir Putin ordered the start of the withdrawal from Syria of a significant part of the Russian military contingent. Speaking in Hmeimim, he noted that in a little over two years, Russian troops, together with the Syrian army, defeated the most efficient group of terrorists.
The full release of Syria from the IG group (banned in the Russian Federation) was announced on December 6 by the Chief of the General Staff of the Russian Armed Forces Army General Valery Gerasimov. At the same time, two bases of the Russian military remain in Syria - Hmeimim airbase and a navy support point in Tartus.
Major General Reserve, Chairman of the Board of Directors of the National Association of Reserve Officers Armed Forces (MEGAPIR) Vladimir Bogatyrev:
The military phase in Syria is almost complete, large military groups of the Islamic State and their accomplices are defeated. Not even a military man understands that the destruction of 32 thousand militants, 400
tanks
and other weapons and equipment - undoubtedly, a great victory.
Now, according to the expert, the task is to localize provocative actions by the armed opposition, which, in fact, is terrorist (we are talking about the formations that cooperate with groups recognized as terrorist in many countries of the world).