Washington will return to the issue of the annexation of the Crimea, but today the priority is to resolve the situation in the Donbas, reports
RIA News
Statement by US Secretary of State Rex Tillerson.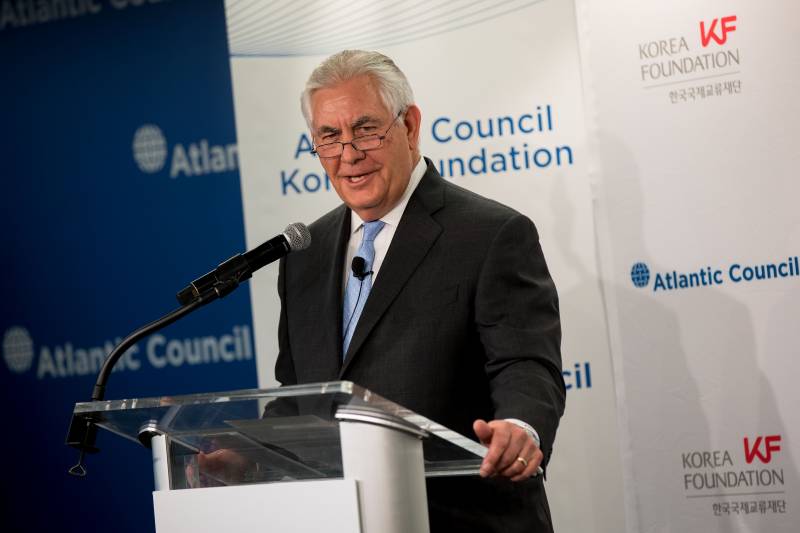 We will return to the issue of Crimea. I know that the president (Russia Vladimir) Putin made it clear that this will not be discussed at the negotiating table. At some point there will be, but now we must stop the violence in the east of Ukraine. See if we can solve this
said tillerson.
He stated that the US does not accept the "Russian invasion of Ukraine." According to the diplomat, in this case it is not about the choice of positions.
In Syria, Russia has chosen the path of support for (the president) Bashar Assad. We decided not to. But when it comes to invading another country, it's impossible to support,
said the state secretary.
He noted that "this was the basis for a very serious sanctions regime." And "this regime will not change until the Russian invasion is eliminated and until the territorial integrity of Ukraine is restored," the foreign minister added.
Recall that the Crimea became the Russian region after the referendum held there in March 2014, in which more than 95% of the inhabitants were in favor of joining the Russian Federation. The referendum was held after a coup in Ukraine in February 2014.