The grouping of ships of the Russian Navy near the coast of Syria will remain in the same combat force, now it includes more than 10 ships and support vessels, reports
RIA News
a message from the representative of the parliamentary group on Syria to the State Duma deputy from Sevastopol, Dmitry Belik.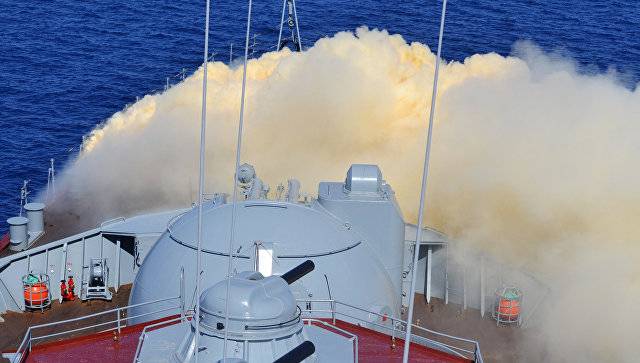 Recall that on Monday, Vladimir Putin ordered the withdrawal of a significant group of forces from Syria in connection with the completion of the main phase of the hostilities against terrorists. This will affect first
aviation
(25 units), military police, military sappers and doctors.
Russian ships are a maritime position boundary for combating international terrorism. Provocative attempts by militants of the IG (grouping prohibited in the Russian Federation) of landing troops cannot be ruled out, and the Russian fleet in this case is a powerful deterrent. Therefore, the ships will remain in the Mediterranean as part of a permanent operational connection,
told Belik.
According to him, the Western coalition conducted reconnaissance in the interests of the militants, "disguised them with the legal term" opposition "and tried to stop the aircraft of the VKS from striking the terrorists."
If we withdraw our ships, what will prevent them from chartering ships for militants and landing troops in the Tartus area? Thus, our warships are an anti-terrorist line of defense from the sea,
added Belik.