Ukraine is considering "retaliation" against the actions of Russian Railways in the direction of trains bypassing Ukraine in the Zhuravka-Millerovo section. Recall that initially in Ukraine they stated that they were "delighted by the Russian decision, since Russian trains have nothing to do on Ukrainian soil."
Now the leadership of the state-owned company Ukrzaliznytsia announced that they are considering the possibility of rejecting the rail link with Russia. The Minister of Infrastructure of Ukraine Volodymyr Omelyan confirmed this kind of information. He is quoted by the information service.
UNIAN
:
The question of railway communication with the Russian Federation is first of all being considered by Ukrzaliznytsya. I think we can announce the final decision in 2018 year. There are two components - cargo and passenger. From the passenger train, we have the only Russian train plying in the Chisinau-Moscow direction and several Ukrainian trains heading for Moscow. After the analysis carried out by Ukrzaliznytsia, we will be ready to take a government decision of an appropriate nature. As for direct damage to "Ukrzaliznytsia", it is in the amount of one hryvnia per year. Maybe someone does not know, at that time Ukrzaliznytsia entered into an agreement with Russian Railways on a practically free transit passage, through which the transit trains, freight, passenger to the south of the Russian Federation went.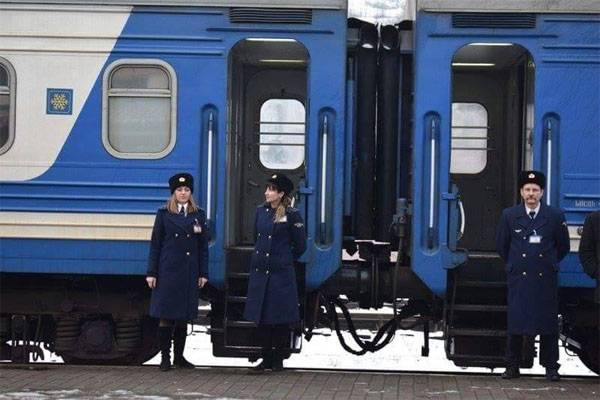 At the same time, Omelyan does not say anything about the damage that the Ukrainian authorities will inflict on their own citizens if the railway communication with Russia is completely canceled. After all, the trains departing from the territory of Ukraine to the Russian Federation are used by more than 90% for Ukrainian citizens.
In response to the statement by Omelyan, Ukrainian guest workers working in the Russian Federation stated: "Let's take the buses. They have not been canceled yet. "