The Palestinian movement Hamas announced the beginning of the third intifada after the US decision to recognize Jerusalem as the Israeli capital, said spokesman for the movement Abdulativ Alkanu on Tuesday.
We announced the start of the third intifada, so that the protests continue and to put pressure on the United States to cancel their decision. In the Gaza Strip, protests are rising as part of the beginning of the intifada. This is the third intifada
- declared Alkanu.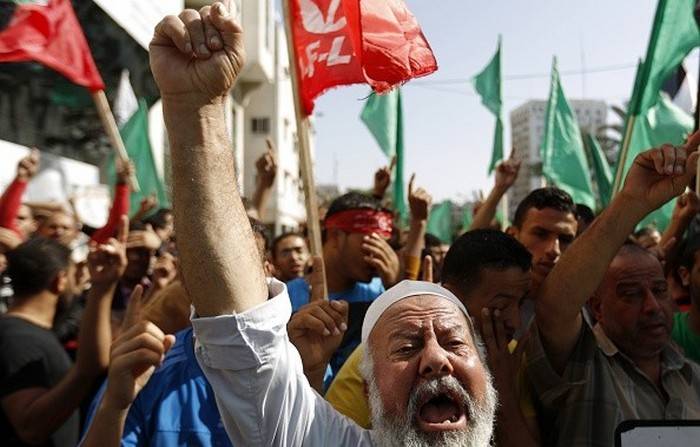 He promised a new "Day of Wrath" against the decision of America.
Protests will continue in the West Bank, in the Gaza Strip, and in Jerusalem. Because we are protesting America's recognition of Jerusalem as the capital of Israel, since we consider it the capital of Palestine. We hope that the protests will develop further and further.
Said the spokesman.
The First Palestinian Intifada (1987 - 1991) is the struggle of the Palestinians against the Israeli occupation of the territories conquered during the Six Day War of 1967. In 2000, the second intifada began, the occasion for which was the visit of Israeli Prime Minister Ariel Sharon and a group of his supporters of the Temple Mount. Later, the second "intifada" began to decline, but the situation in the zone of the Palestinian-Israeli conflict is still unstable, reports
RIA News