Against the background of the loud statements of the President of Ukraine Petro Poroshenko about the invincibility of the Ukrainian army, which for the fourth year heroically closes Europe from the attack of the Russian-Buryat troops, the press service of the Land Forces of the Ukrainian Armed Forces presented an unpleasant surprise - another call ended in zilch. During the autumn recruiting company, 70% non-appearance of recruits to military commissariats was recorded.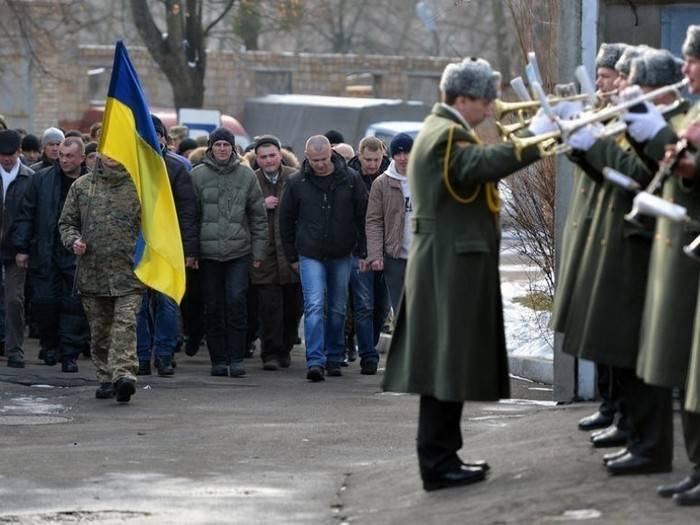 Problems with those who avoid military service in the army, enough. About 70% of no-show recruits to the military commissariats. Of these, almost a third are wanted.
- it is spoken in the message in Facebook.
It is noted that in this regard, "representatives of military commissariats have the right to hand the agenda anywhere."
In the Armed Forces of Ukraine added that evasion from compulsory military service leads to "the real term of imprisonment - up to three years."
Earlier, the Ukrainian authorities stated that the conscripts would serve in all regions of Ukraine, with the exception of the zone of armed conflict in the Donbas.