Interfax-Ukraine
referring to Natalia Fileva, Chairman of the Board of Directors of the S7 Group, reports that the final assembly of the missiles for the renewable Sea Launch program will be carried out in the USA. This is the Sea Launch project, which for a variety of reasons has previously been virtually frozen.
From the statement of Natalia Filev:
There are orders (we are talking about launch orders, - note "VO"), a lot of people are standing in line, we offer a good price. We expect profit, but not immediately. We will invest quite a lot of money, but we understand that we have to earn.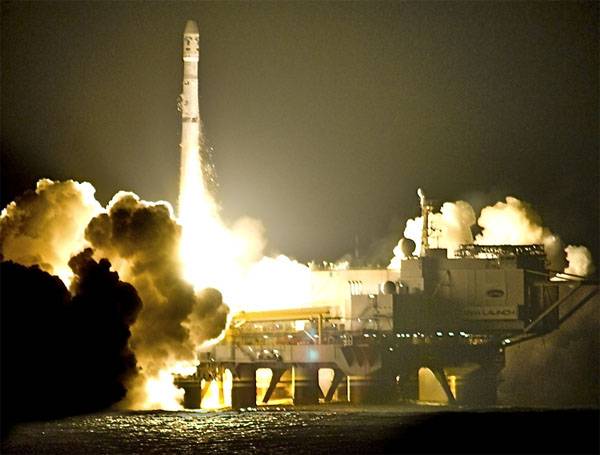 Further, Ms. Fileva says that in Ukraine, company representatives will "collect something", and the entire process of the final assembly will move to the United States.
Reference Information:
S7 Group is a holding with Russian jurisdiction. 100% of the holding's shares is owned by its founders - Natalia and Vladislav Filev. The holding structure includes C7 space transportation systems, which (in the case of the project) will be the owner of Sea Launch. It is important to note that С7 space transport systems became the first Russian commercial company that has the right to provide international space services.
In the summer of 2017, the Ukrainian Yuzhmash signed a contract with S7 for the production and supply of 12-ti Zn Zenit.