The North Atlantic Alliance Organization found that Secretary General Jens Stoltenberg is exercising his powers. Based on this, it was decided to extend the term of Stoltenberg at the NATO Secretary General position until 2020. At the same time, the question of extending the authority was decided to be considered in advance. The term for Stoltenberg was to expire only in September next year.
From a statement by the NATO press office:
The Allies congratulate the Secretary General of the Alliance and are fully confident in his ability to continue conscientious and high-quality work, the purpose of which is to increase NATO's readiness to meet the challenges of the 21st century.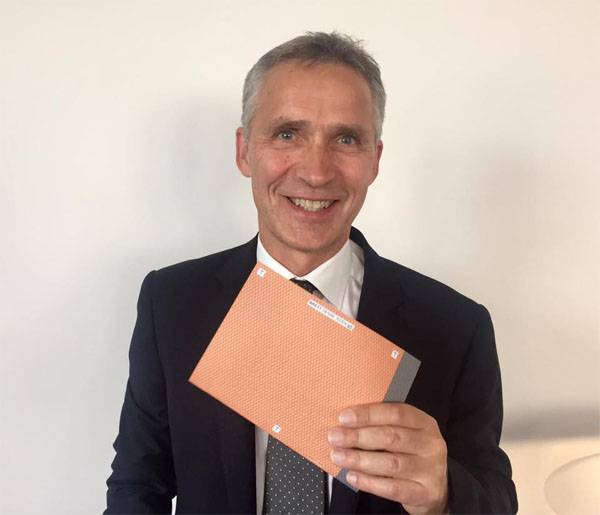 Recall that Stoltenberg has no serious relation to the military sphere. In Norway, he served as finance minister and head of the Ministry of Industry and Trade. If Stoltenberg's term of office is extended, this suggests that today's North Atlantic military bloc requires first and foremost good financiers and traders. In fact, this thesis is confirmed by US President Donald Trump, who requires NATO members to abide by the statute and allocate at least 2% of GDP to the military bloc budget. From Stoltenberg in the near future will be asked to accurately monitor the compliance of all member countries with the financial requirements of NATO. That's why they leave it in the chair.