Soldiers of the intelligence units of the Russian military base in Armenia started field exercises, reports
press office
Eastern District.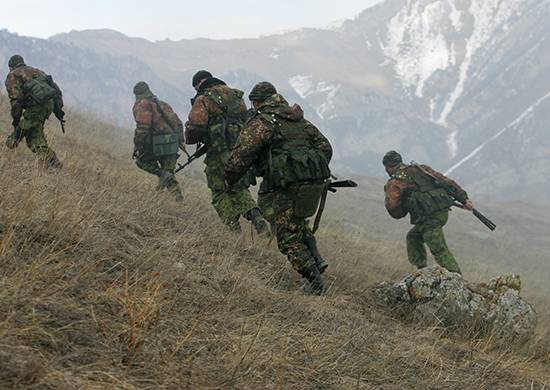 Training activities are held at the Kamhud high mountain range and will last for a month. The servicemen will work out more 100 of various standards for the deployment of modern intelligence systems, including the Radiolamp complex,
says release.
It is reported that "during the field training, military personnel will also improve their skills in skiing and mountain training." In addition, the scouts "learn to knit knots, build ferries, overcome rocky areas, mountain rivers in full gear with standard weapons."
The peculiarities of this field exit are "harsh winter conditions with a rapidly changing climate of high-mountainous areas at a height above sea level of more than 1,5 thousand meters," the press service added.
More than 300 military personnel take part in the exercises, about 50 units of military equipment are involved.
The training course for intelligence units will end in Transcaucasia with the submission of standards in the main subjects of training and overcoming the reconnaissance winter trail.