The first squadron, equipped with Su-30SM fighters, was created in the Kursk region, reports
TASS
Post press service ZVO.
On December 11, the Su-30SM fighter unit completed relocation to
aviation
a regiment of the Western military district, stationed in the Kursk region, for manning the first combat air squadron,
says release.
According to the acting commander of the airborne division of the district, Colonel Roman Kosteniuk, "the hundredth aircraft created at the Irkutsk aircraft factory was included in the new combat squadron.
"In 2018, the supply of new types of aircraft will continue. Another combat squadron will be formed, armed with super-maneuverable fighters of a new generation, "added in the district.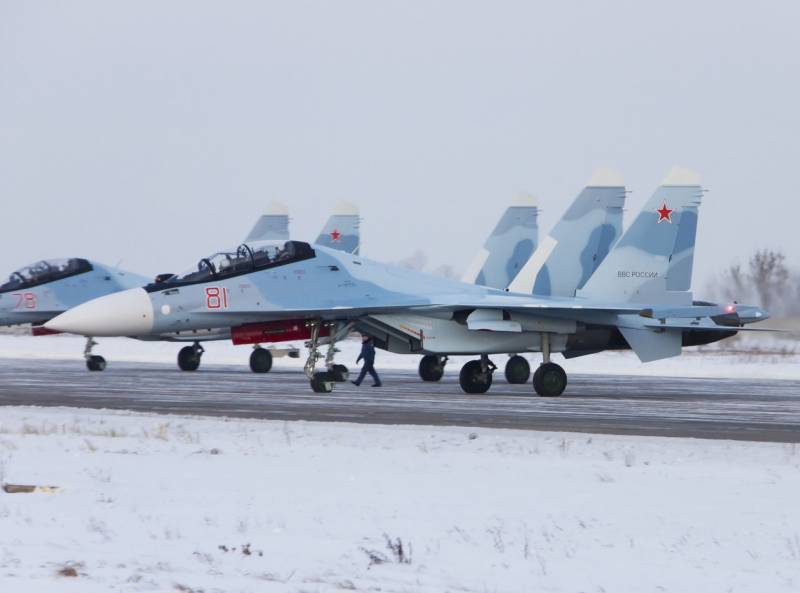 Two of the three Su-30CM fighters with red side numbers 78 and 81 built by the Irkutsk Aviation Plant PJSC Irkut Corporation during an intermediate landing at the Tolmachevo airport (Novosibirsk) during the flight from Irkutsk to Khalino airfield (Kursk).
The press service recalled that the Su-30CM multi-purpose fighter is equipped with a radar with a phased antenna array, thrust vector-guided engines and front horizontal tail. The fighter is able to use modern and advanced high-precision weapons of the air-to-air and air-to-surface class.