The UN monitoring mission on human rights in Ukraine has named the death toll since the beginning of the conflict in the south-east of the country. This is stated in the new report of the Office of the UN High Commissioner (OHCHR), published on Tuesday, December 12.
OHCHR 35 081 recorded a victim in connection with the conflict in Ukraine, including members of the Armed Forces of Ukraine, civilians and members of armed groups
- noted in the document. Of these, 10303 was killed and 24778 injured between 14 April 2014 and November 15 2017, as indicated.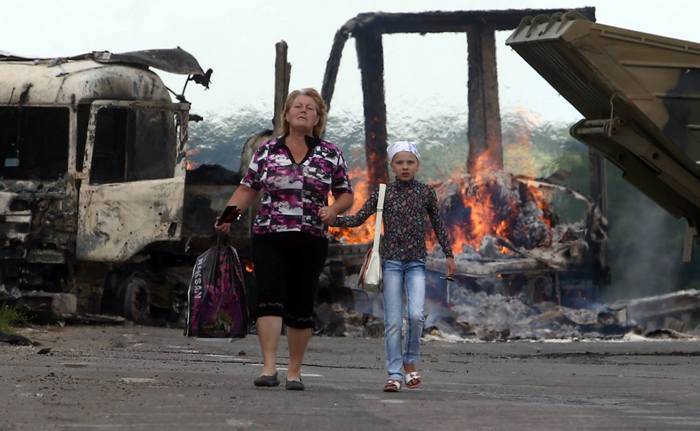 In the summer, the UN High Commissioner for Human Rights Zeid Raad Al Hussein said about the increasing number of deaths and injuries among the civilian population of Donbass. From January to June, the conflict claimed the lives of 67 civilians, and 308 was damaged by varying degrees of severity, which is 74 percent more than in the same period 2016 of the year (but less than in 2014 and 2015).
Armed clashes in the south-east of Ukraine began after a violent change of power in the country and mass protests by residents of Donetsk, Luhansk and several other areas against these events. The Donetsk and Luhansk people's republics were self-proclaimed, against which Kiev began a military operation with the involvement of an army called anti-terrorism.