Mass hunger threatens 8,4 million Yemen - more than one-third of the country's population, reports
TASS
Statement by the Deputy Spokesman for the UN Secretary-General, Farhan Haq.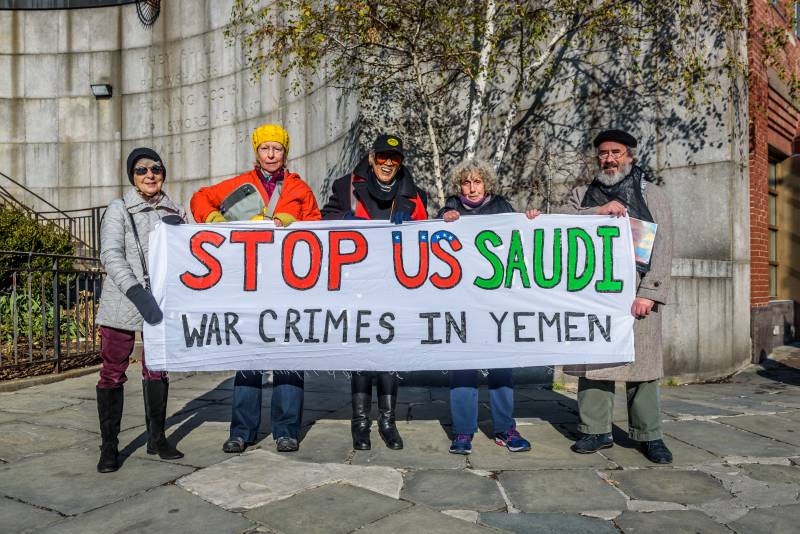 According to UN estimates, "the blockade of the ports of Yemen by coalition forces led by Saudi Arabia continues and leads to a shortage of fuel, food and medicine, significantly increasing the number of vulnerable people in need of assistance."
The organization stressed that the current priority is the resumption of humanitarian operations in Yemen.
Millions of people, including 8,4 million Yemenis, who are on the verge of starvation, depend on the ability of humanitarian workers to continue operations and provide medical care, clean water, food and shelter,
Skaasal Haq, referring to the report of the UN humanitarian coordinator in Yemen, Jamie McGoldrick.
A serious cause for concern remains the cholera epidemic, which continues in the country. According to the beginning of December, 975 of thousands of cases with suspected dangerous disease were recorded in Yemen. More than 2,2 thousand people have already become victims of cholera in the country.
Earlier, the UN reported that more than 21 million Yemenis or more than 70% of the population needed humanitarian aid.