American edition
New Yorker
It comes out with material in which it is stated about the reflections of the administration of US President Donald Trump about the elections in Syria. The White House conducted an analysis of the situation in Syria and concluded that holding elections in the SAR in the near future is definitely not possible.
The article in The New Yorker notes that the situation has been reduced to a stalemate for the entire Western coalition. The fact is that in the current circumstances it is not possible not only to hold elections, but also to remove Bashar al-Assad from office. In fact, the Trump administration recognizes the legitimacy of the current president of the Syrian Arab Republic.
Moreover, Trump's advisers believe that the holding of presidential elections in the SAR "on democratic terms" will be impossible in the next four years.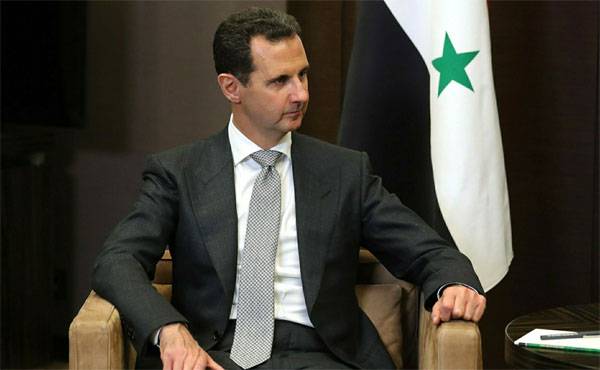 From the material:
In Washington, they are ready to wait for 2021 of the year, but now they do not exclude that, in the elections-2021, Asad will win again.
Recall that the initial slogan of the entire Western campaign in Syria sounded like "Assad must go." Today, such statements are heard less and less, and even the United States has to accept the fact that Assad will continue to hold the presidency.
In Syria itself, it is noted that the rating of Bashar al-Assad has significantly increased due to the successes in the fight against terrorism with the support of Russia and in connection with the desire to start a political dialogue within the country.