Photos appeared on the Internet of one of the first Su-30K fighters delivered to Angola, accompanied by representatives of JSC 558th
aviation
repair plant "(Baranovichi, Belarus), reports
bmpd
.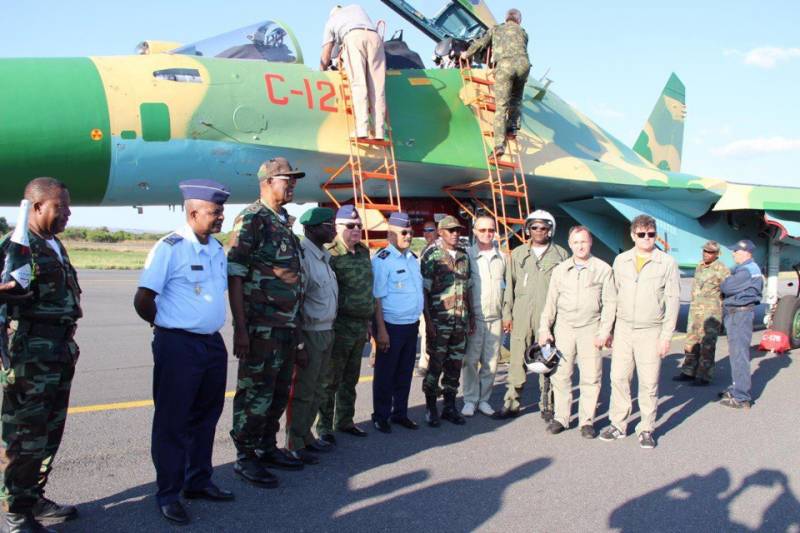 The aircraft were held in Baranavichy pre-repair.
The publication reminds that the contract for the acquisition of Angola by the Russian 12 loan from 18 of former Indian fighter jets Su-30K was signed during the visit of Deputy Prime Minister Dmitry Rogozin to this country in October 2013.
"Su-30K fighters (T-10PK) are" transitional "aircraft built at the Irkutsk Aviation Plant for supplying India under the Su-30MKI program under agreements from 1996 and 1998. The aircraft were delivered by the Indian Air Force in 1997-1999, but by agreement of December 2005 were returned to Irkut Corporation in exchange for supplying 16 of new full-fledged Su-30KI fighters in 2007 year, "the article says.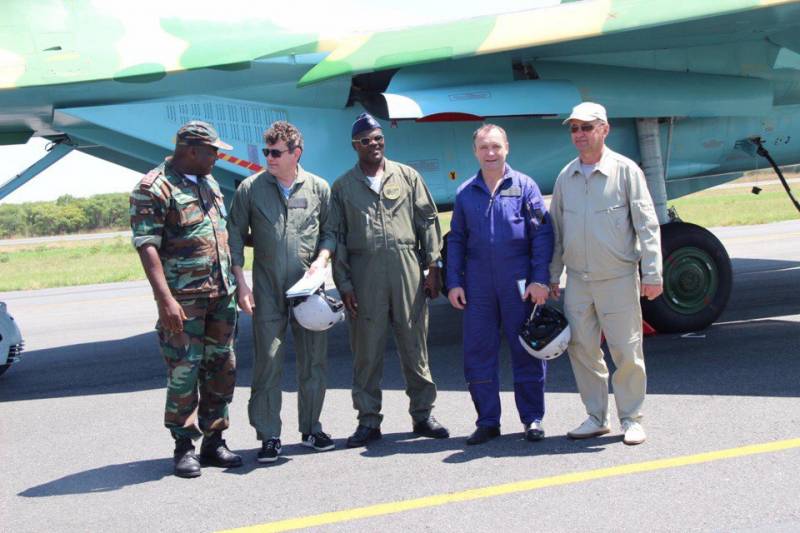 In July, 2011-th all 18 returned by India Su-30K were transported to 558-th ARZ in Baranavichy, where they were deposited for subsequent resale, remaining the property of Irkut Corporation.
Currently, the company is carrying out repairs with modernization and pre-sale preparation of machines for delivery to Angola.