Russian heavy flamethrower systems TOC-1A "Solntsepek" recognized by the Iraqi command of this
weapons
victory. This technique, along with the Humvee armored vehicles,
tanks
T-72M1 and M1A1 Abrams was shown at a parade in Baghdad on the victory over terrorists, reports
Messenger of Mordovia
.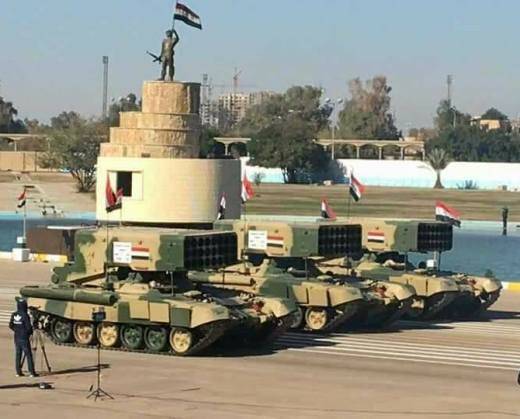 Performed on the T-90A chassis, the "Sunshineki" were used on the most important sectors of the front during the war with terrorist formations. The blows of the "Suns" had a great demoralizing effect on the militants.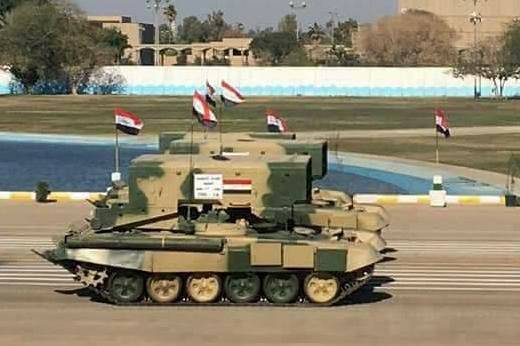 "The machines showed amazing reliability and durability. For all the time of the military conflict, despite the predictions of skeptics, not one TOC was lost. Although in general, armored vehicles were destroyed quite significantly - it would be enough for several divisions. Only the highly publicized tanks "Abrams" burned about fifty, "- writes Dmitry Lemeshko.
At the same time, he notes that the M1А1 was often destroyed by outdated Soviet-made anti-tank missiles developed by the 70s.
"Is this why Iraqis, having completely disillusioned with American cars, decided to buy Russian T-90C? It is not excluded that during the next parade in Baghdad, the "Sunshine" and the "Nineties" will pass in the same line, "the material says.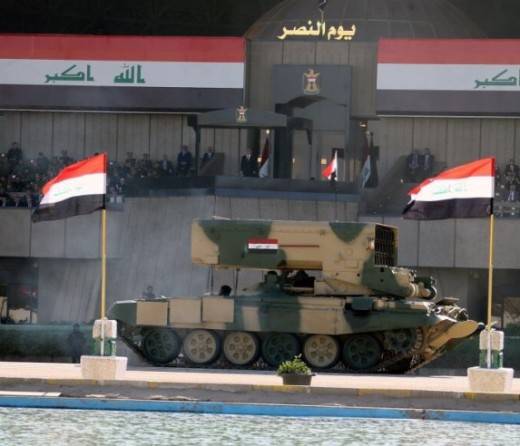 According to the author, referring to military analysts, the experience of using this technology in a real combat situation will be taken into account when creating new modifications of heavy self-propelled flamethrower systems.