Russian
Tanks
received a new protection for airborne projections, which will dramatically increase resistance to cumulative ammunition of various types, reports
Rossiyskaya Gazeta
With reference to the video material of the channel "Russia 1".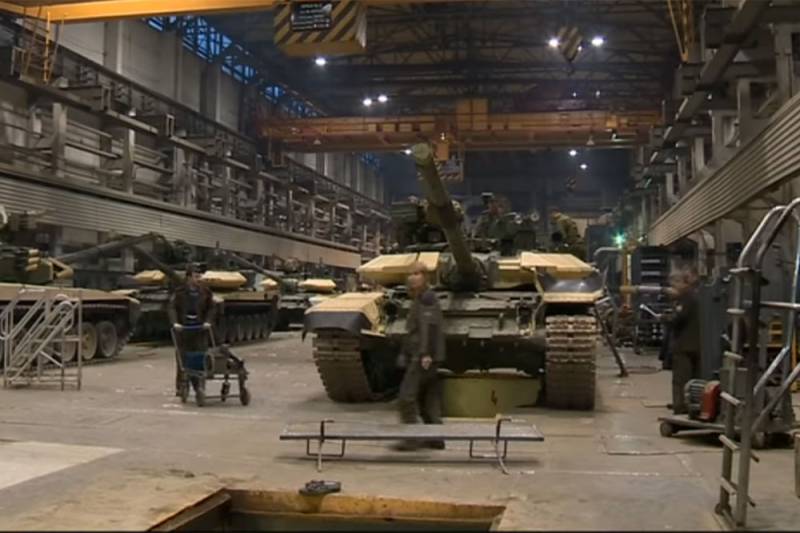 On Sunday in the program "News of the Week" with Dmitry Kiselev was demonstrated a new version of the Russian export tracked combat vehicle.
"Judging by the video frames, the tank is equipped with new airborne and lattice screens, which have already been successfully tested on the latest versions of the T-72B3 during the Zapad-2017 exercises," the article says.
The newest protection option also provides for the installation of additional modules "reactive armor" in the so-called "soft" case.
The newspaper, citing military experts, notes that "it pushed the experience of military operations in Syria to such modernization, as well as the use of armored vehicles in other local conflicts, where tanks were very often hit in less protected sides."