South Korea asked the United States to postpone military exercises for the period of the Winter Olympic Games to reduce the likelihood of provocative actions by the DPRK, the Financial Times reported, citing sources.
According to the interlocutors of the publication, Seoul wants to postpone the traditional spring exercises with the United States until the end of the Paralympic Games, which will close on March 18. The United States is likely to agree to this request, two sources point out.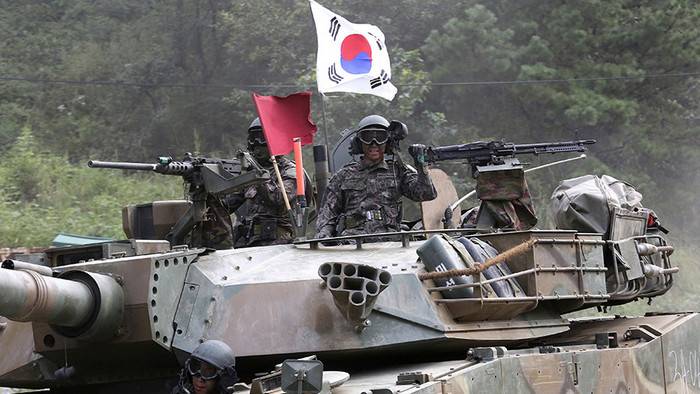 In addition to fears of provocations from the DPRK, South Korea is concerned that a possible worsening of the situation on the Korean Peninsula will have a negative impact on the demand for tickets to the Olympics and the Paralympics.
The Ministry of Defense of South Korea said that the decision on the exercises has not yet been made. The Pentagon and the US National Security Council declined to comment on the situation. Representative of the command of the US Armed Forces in the Pacific, Dave Benham, said that the United States and South Korea continue to "discuss the prospects of the Key Resolve and Foal Eagle exercises."
In 2017, the United States and South Korea launched the Foal Eagle and Key Resolve joint annual military exercises in early March, which lasted two months.
The Winter Olympic Games will be held in the South Korean city of Pkhenchkhan from 9 to 25 in February, the Paralympic Games from 9 to 18 in March.