The 12700 project's next serial mine defense ship will be laid before the end of December at the Sredne-Nevsky shipbuilding plant in St. Petersburg, Navy Captain 1 rank Igor Dygalo said on Tuesday.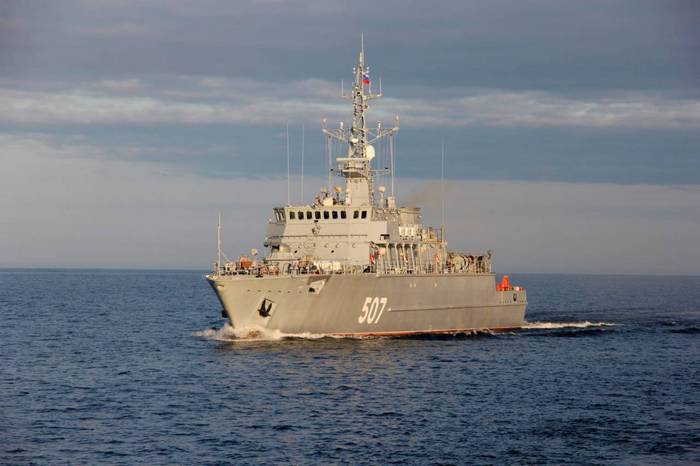 The ship will be given the name "Yakov Balyaev" - in honor of the participant of the Soviet-Japanese war, Hero of the Soviet Union, Pacific sailor
fleet
Jacob Balyaev. The corresponding order was signed by the Commander in Chief of the Navy, Admiral Vladimir Korolev
- he specified.
The mine defense ships of the 12700 project have the world's largest hull of fiberglass. The advantage of this hull is higher strength in comparison with steel hulls, which provides greater survivability of the ship when searching for mines. The service life of the body of monolithic fiberglass is longer than that of low-magnetic steel. In this case, the mass of the body is much less. In the construction of ships of the project 12700 implemented the latest Russian technology and technical solutions that have no analogues in the world. The ship is equipped with the latest means of search and detection of mines, has high maneuverability and seaworthiness.