The newest US destroyer USS Zumwalt on December 5 was forced to interrupt tests due to a breakdown and return to the shipyard in Maine for repairs, reports
RIA News
Post USNI News.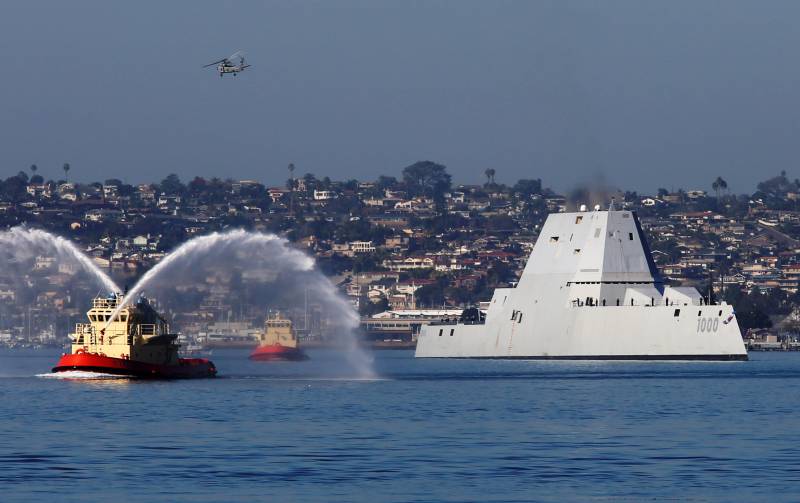 "One day after departure from the shipyard, harmonic filters failed at the ship, which protect sensitive electrical equipment from unwanted power fluctuations. The destroyer lost the ability to use a complex electrical network with high loads, "- said in a statement.
The resource reminds that the high-tech invisible destroyer, launched in the autumn of 2016, has already been repaired several times: "first it became known about leaks in the ship's power plant, a month later the heat exchangers were out of service, after which the destroyer had to be towed to the base".
In addition, the destroyer was very expensive to operate, even by the standards of the US Armed Forces. A shot from the newest cannon, which the destroyer is equipped with, costs the US budget $ 800 thousand, while the cost of the ship itself is 4,4 billion. Earlier it was reported that the Navy had to reduce the purchase plan for ships from 28 units to three.