US President Donald Trump decided to take another extravagant step. The day before he decided to renew the action of the so-called lunar program of the USA. Recall that this program was curtailed by the decision of the previous United States President Barack Obama.
RIA News
cites the statement of Trump, who signed the corresponding document:
The directive I am signing today is changing the focus of the American space program ... this means an important step in returning American astronauts to the moon for the first time since 1972 for long-term research. This time we will not only leave our flag and traces there, we will create the basis for the subsequent flight to Mars and, possibly, to many other worlds.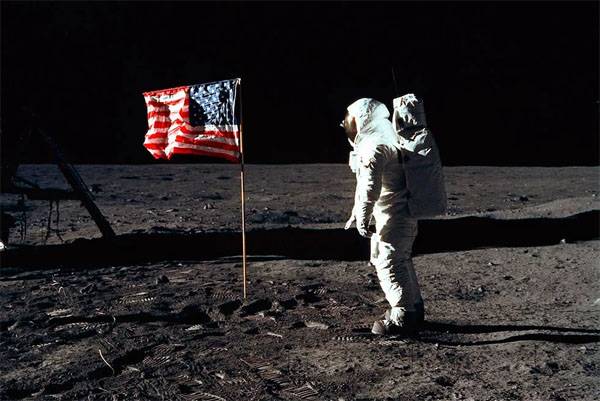 Most others were delighted by the decision of Trump in NASA, where even the live broadcast of the speech of the American president was conducted. In the aerospace agency of the United States reacted to the statement of trump with particular enthusiasm, because they understand that NASA from the state budget of the United States can go additional funding.
In political and political circles of the United States, the decision of the American president was called populism and another attempt to attract the attention of American society with loud slogans. However, ordinary Americans, as shown by opinion polls, approve the decision on new flights to the Moon, formulating Trump's slogan "Let's make America great again".