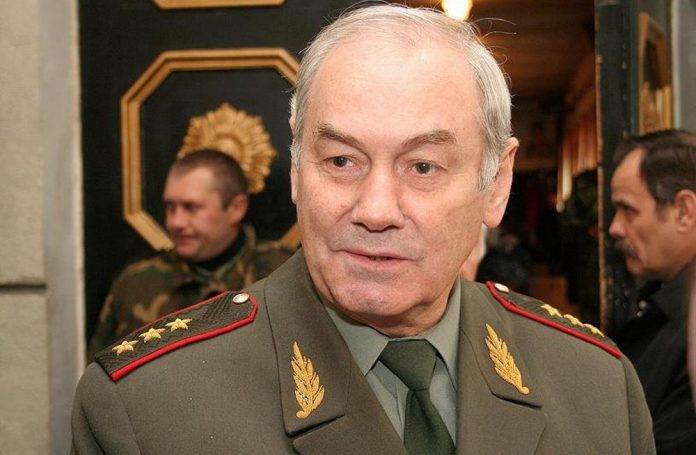 - It turns out that the Patriot US air defense system failed to intercept an old Soviet missile in Saudi Arabia. Prior to this, the THAAD system missed the rocket drills. Does this mean that the American air defense and missile defense systems are worse than the Russian ones?
- I would not be in a hurry to draw such conclusions. First, when was this Patriot system produced? How old is it already in use? Who is the calculation, whose people? If they are representatives of Saudi Arabia, they are not so hot which specialists. Moreover, they hire specialists from other countries who go to earn extra money. Therefore, here, most likely, the human factor is the main one.
The Patriot itself is a good system. And American air defense systems, and even missile defense systems, such as Aegis, are excellent systems. You can not underestimate them.
- The Saudis are purchasing anti-aircraft systems not only from the US, but also from us. For example, C-400.
- They declared intentions to purchase, until they purchased. Here, as in any business, competition. There is a process - someone rushes forward, someone is catching up. Our air defense systems, ranging from C-300, are developing at a fairly rapid pace. Somewhere we make a breakthrough, and then we follow in pursuit, and somewhere we are bypassed.
Do not forget that the Americans have the capacity for the production of even the same systems Patriot much more than ours. They can increase this production.
- It is clear that in the modern world there will be no nuclear war - it will immediately destroy the planet. The war will go massive strikes of conventional missiles. How are things going with air defense and missile defense? Can we sleep well?
- We can not sleep well. Yes, in suitable conditions, the interception of single targets, group targets for a specific object, we still provide, but we should not forget the scale of our territory. And in order to intercept everything (especially cruise missiles), a modern air defense system - first of all, C-400 - needs to be deployed throughout the country so that there are no "holes". And the fact that we have deployed several regiments on a vast territory does not mean that we are protected.
The concept of a fast global strike envisages a strike with high-precision supersonic cruise missiles that go around the terrain. If at least 6 thousands of missiles are flying to us from different strategic directions at the same time, it is natural that most of them will not be intercepted. There is no such possibility in any country.
When 18 January 2003, George W. Bush, signed a directive on a quick global strike, we did not pay attention to it. And this was a fundamental change in the US military strategy. If earlier they relied on strategic nuclear weapons, the 2000 nuclear review of the year led them to conclude that nuclear
weapon
it is not worth developing, it should be maintained at the level and, moreover, even reduced on a reciprocal basis. START-3 then followed for the same reason.
And it is necessary to increase other means. And a quick global strike became the basis of American strategy.
Today we see that under this blow hundreds of thousands of different types of UAVs are already being deployed, which also turn into a powerful means of destruction.
We see that a cyber command has been created in the USA, which affects technical systems (electronic first and foremost) and human consciousness. And this is such a wound that is not cured, as a wound to the body.
- Knowing such a strong military equipment of the US Army, our military think about their own?
- The military think, think. Both the General Staff and the Minister pose questions, but we have been destroying our defense industry complex for a quarter of a century. Not only some industries have been lost - engineering schools have been lost. And today, all this frantically trying to recover.
This thesis - that we do not have external threats and enemies - led to the fact that Chubais and others privatized, destroyed the leading defense-industrial enterprises, broke up the research institutes that worked on this topic. This should not be forgotten.
The second. And who will deal with cyber threats? Why the Ministry of Defense? And these operations are soft power with drones? Drones - cheap massive weapons worth 20 dollars, than to shoot them down? Send a C-400 rocket that costs millions? All this needs to be solved already on the scale of the state, and not just the Ministry of Defense.
And anyway, who is responsible for the information war? Who is responsible for protecting against cyberdars?
We saw how the 12 of May was conducted training a blow to our territory. Not only military systems will be disabled. First of all, the blow will be dealt to our financial system. Who is here to protect?