Syrian journalist Riyad Farid Hijab continues to receive reports of the atrocities of militants of the Dzhebhat al-Nusra (* banned in the Russian Federation) in the province of Idlib. The journalist confirms that in Idlib the terrorists organized a real concentration camp, which became, in fact, the center of the slave trade.
According to Farid's interlocutors, militants from the camp sell young girls to other slave trade markets - in particular, to Libya. The militants are trying to either involve the men who are in the camp into their armed structures, in particular, turn them into suicide bombers, or transfer them to relatives if they are solvent. Those who cannot be bought out or are not able to join the ranks of terrorists are simply killed.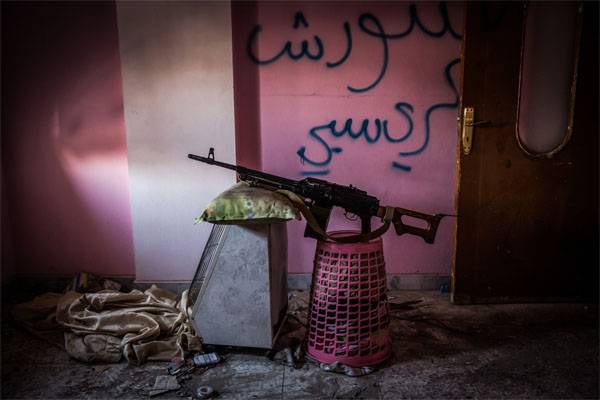 Farid talked with one of the Syrian women who managed to escape from the camp in Idlib. According to her, being imprisoned and subjected to constant beatings and harassment, she hoped that the Syrian army would release all the prisoners, and then level the terrorist lair with the ground.
Against this backdrop, there are reports from Syria that the first groups of Russian servicemen began to leave the Hmeimim airbase in the province of Lattakia. Recall that on the eve of the corresponding order gave personally Vladimir Putin, who visited Syria on a short working visit. Only those Russian servicemen will remain in the SAR, who will continue to monitor the cease-fire regime - to start a full-scale political process. Syrian President Bashar Assad thanked the Russian military for their invaluable assistance in preserving the sovereignty of the Syrian state.