The fighters of the NATO Air Force, which in the Baltic countries are carrying out the mission of the air police, rose five times a week into the international space above the Baltic to accompany the aircraft of the Russian Federation, the press service of the Lithuanian Ministry of Defense said on Monday.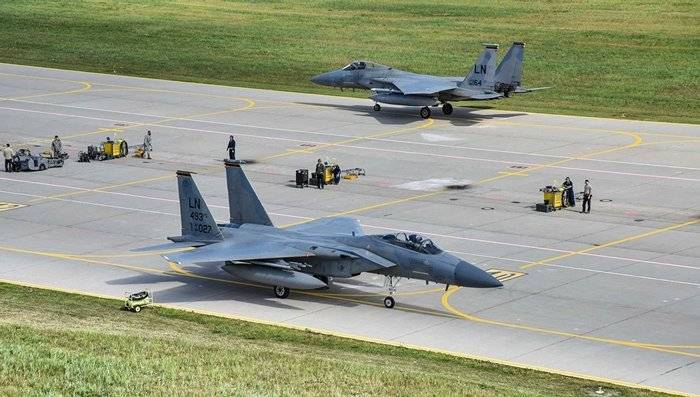 Since September 1, the NATO Air Force's mission in the Baltic states has been carried out by the US Air Force F-15 Eagle fighters with
aviation
base located in the Lithuanian city of Siauliai.
From 4 to December 10, the NATO Air Force fighter jets, which in the Baltic countries are carrying out an air police mission, have flown five times into international airspace over the Baltic Sea in order to identify and escort Russian aircraft
- it is spoken in the message published on a site of the Ministry of Defense of Lithuania.
According to the defense department of the Baltic republic, in the period from 4 to 10 December, Il-20, Il-76, Tu-134, Su-27 aircraft were accompanied.
The Russian Defense Ministry has repeatedly stated that all flights of the aircraft of the Russian Federation Air Force were carried out and carried out in strict accordance with international rules for using airspace over neutral waters, without violating the borders of other states, reports
RIA News