General Staff of Turkish Armed Forces announces military operation
aviation
countries in northern Iraq. Turkish aircraft entered Iraqi airspace (according to some sources, without coordination with official Baghdad) and launched a series of attacks on positions of armed Kurdish units. The General Staff of the Armed Forces of Turkey notes that attacks were inflicted on the positions of the PKK (Kurdistan Workers Party). This structure, as is known, is considered terrorist by Ankara.
RIA News
quotes the press service of the General Staff of the Turkish Armed Forces:
In the Xakumk area of ​​Northern Iraq on December 11, an air operation was carried out against a group of terrorists who were determined to attack a military post located on the border, as well as military bases in the same area. As a result of the 17 operation, the terrorists destroyed, destroyed three caves and one refuge used by the separatist terrorist organization (PKK).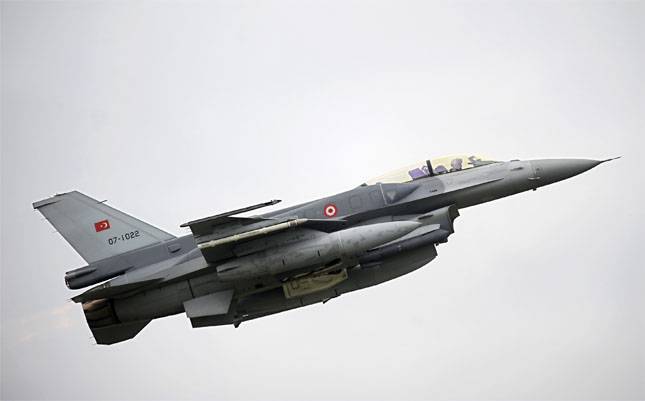 Recall that earlier Turkish President Recep Erdogan said that Turkish troops would continue to fight terrorist groups that threaten the sovereignty and territorial integrity of Turkey. At the same time, Erdogan every time accuses the United States about the fact that they continue to support the Kurdish armed groups in Iraq and Syria, without taking into account Turkish interests. And whose US interests are taken into account?
The Turkish authorities themselves do not comment on violations of international law, when Turkish military aircraft can afford without the appropriate sanction of the UN Security Council or without an invitation from the government of the country to invade the airspace of a neighbor. And it's not just about Iraq.