SIG Sauer won the XM17 Modular Handgun System tender conducted by the US Department of Defense and the now upgraded SIG Sauer P320 pistol, modified to meet the requirements of the US Department of Defense and dubbed M17 (shortened version M18), will be supplied to the troops. New
weapon
will be available in 9 × 19 Parabellum caliber, and the pistol is modular and can be easily converted to fire .357SIG and .40 S&W cartridges.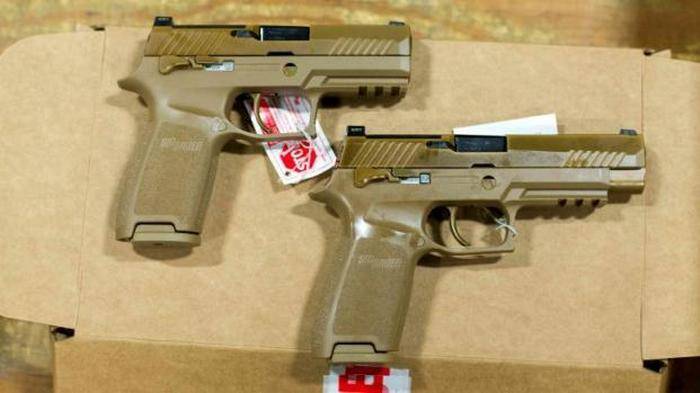 In addition, SIG Sauer announced the creation of a limited series of army pistols M17, designed for everyone.
A total of 5000 civilian M17 kits are planned for release. Sales should start in the spring of 2018, the price and a complete set of "army-civil" pistol SIG Sauer will announce shortly before the start of sales. Today it is known that a numbered commemorative coin and a letter of authenticity with the signature of SIG Sauer CEO will be included with the gun.
The difference between the civil M17 and the army pistol will be the ability to choose the location of the fuse (the button on the handle or the thumb box). In addition, the civilian pistol will lose a special solid lubricating coating for internal parts, which helps the gun to function in extreme conditions, reports
"Warspot"