In the center of Kiev, another series of clashes of protesters with the national police began. Several hundred activists came to the court building, where a preventive measure will be chosen for the previously detained Mikhail Saakashvili, who heads the "Movement of New Forces". Supporters of Mikhail Saakashvili are trying to break into the building of the Pechersk district court of Kiev. At the moment, they do not succeed - they are being obstructed by more than three hundred Kiev police officers who are trying to restrain the onslaught of the crowd at the walls of the court building.
Recall that earlier a criminal case was initiated against Saakashvili with the wording "preparation for a state insurrection and a change of state power".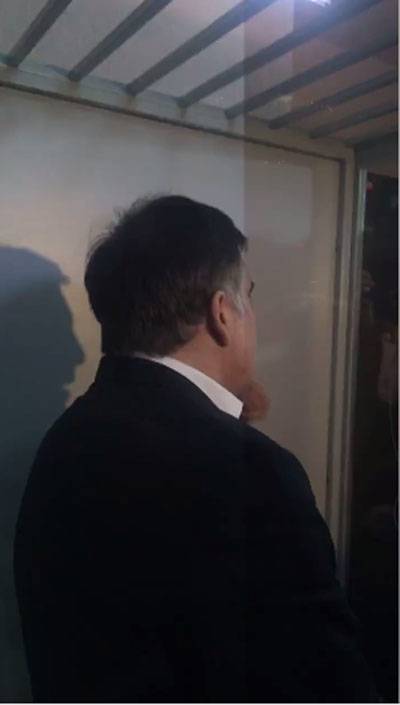 Saakashvili's supporters, including many who stood on the Independence Square in 2013-2014, now remembered that Mikhail Saakashvili's main opponent, Petro Poroshenko, himself came to power after a rebellion and a coup. But what about the "revolution of dignity", which was called the very unconstitutional coup d'etat of February 2014 sample? Apparently, now the wording and interpretation of events will have to be changed by the Ukrainians themselves.
Immediately after the start of the court session, the former head of the Odessa region declared a hunger strike, making a pathetic statement:
I showed how the president can work, and now I will show how I can die.
While in the courthouse in a special compartment behind armored glass, Saakashvili called himself a prisoner of war.