Russia and its army wrote one of the most important pages in
stories
Bulgaria transmits
TASS
statement of the President of the Republic Rumen Radev.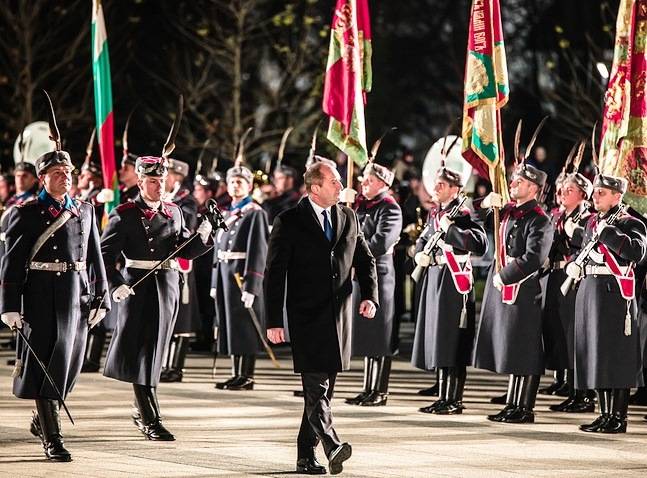 140 years ago, European newspapers loudly reported on the taking of Pleven, but only a few then realized the true meaning of this
news
. Pleven was taken to be reborn Bulgaria. After five months of bloody siege, Russian and Romanian troops wrote one of the most important pages in the history of the Russian-Turkish Liberation War,
Radev said at the gala event on the occasion of the 140 anniversary of the heroic Pleven epic.
He pointed out that it was from Pleven that the liberation of the country from the 500-year-old Turkish slavery began.
For the victory (near Pleven) it was paid with mausoleums and mass graves, which can be found all over the Pleven region. Here the feat was commonplace. And it was from here that the path began that led to the freedom of Bulgaria. A bow to all those who died for Bulgarian freedom,
said the president.
The culmination of the anniversary date of the Pleven epic on Sunday was the light-musical performance "Pleven taken! The day is great! " The Russian delegation participated in the events together with the Russian ambassador to Bulgaria Anatoly Makarov.
Recall, the siege and the liberation of Pleven (until the beginning of the XX century in Russian, the city was called Pleven) continued from July 19 to December 10 1877. More than 30 thousand Russian soldiers, Bulgarian militias and soldiers of seven states of the Liberation Coalition were killed in the battles for the city.
Answering the agency's question about the upcoming celebration of the liberation of Bulgaria in March, Radev said that the events would be bright.
I look forward to a great holiday, which both the Russian and the Bulgarian peoples deserve, he said.