French Mistral anti-aircraft missile systems will appear in the Georgian army from next year, the correspondent of the newspaper VIEW in Tbilisi reports, citing local media.
Military cooperation between Georgia and France is based on the 2015 agreements of the year.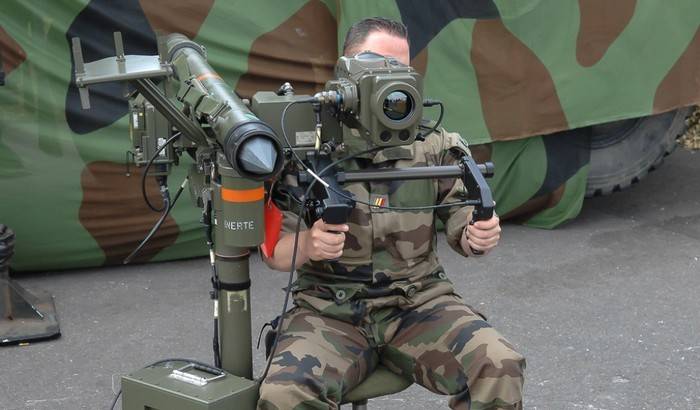 According to the Tbilisi Weekly Palette of the Week (Kviris Palette), Georgia will also receive mobile radars from France.
Earlier it was reported that the US State Department allowed Javelin anti-tank missile systems and command launchers worth 75 million dollars to be sold to Georgia, and after that the Georgian army could also receive Stingers and drones
Mistral (fr. Mistral) is a portable anti-aircraft missile system designed to destroy low-flying helicopters and enemy aircraft. Designed in France. In 1987, adopted by the French Army. Control system: passive infrared homing head. In 2000, an improved version of Mistral 2 MANPADS was put into service and supplied to its own armed forces and for export. Both versions are in service with 25 countries of the world.
Mass (launcher) - 20 kg; mass (rockets) - 17 kg; length (rockets) - 1,8 m; firing range - 500-6000 m; warhead weight - 3 kg
Type of warhead: frag with ready-made (approximately 1800 units) spherical fragments from a tungsten alloy. Fuse - non-contact laser