Total sales of 100, the world's largest arms manufacturers and military services, in general, increased by 2016% in 1,9 compared to 2015, according to a report by the International Institute for Peace Studies (SIPRI).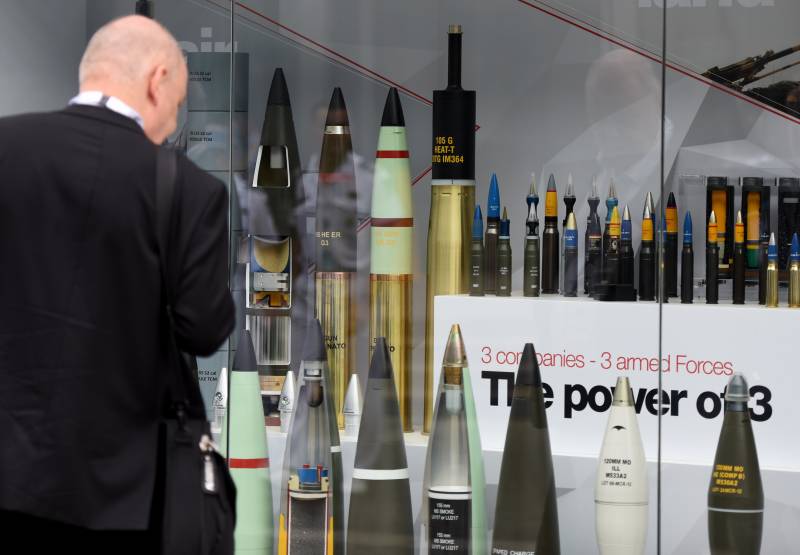 An increase in arms sales has been recorded in several countries, including the United States and the Russian Federation.
"Sales
weapons
in the year 2016 rose for the first time after five years of continuous decline in these volumes. American companies included in the "Top 100", increased their share in total arms sales by 4,0%. The total US share in world arms sales is 57,9%. Western European companies increased cumulative sales by 0,2%. The growth in total sales of Russian companies listed as the largest 100 in the world amounted to 2016% in 3,8, "these reports indicate
RIA News
.
At the same time, Russia demonstrated a slowdown in sales growth.
The economic difficulties Russia faced in 2016 contributed to a slowdown in the growth of arms sales of Russian companies,
noted SIPRI researcher Simon Wesemann.
The share of the Russian Federation in world sales as a whole was 7,1%.
Researchers singled out this year the companies that they classified as "new manufacturers". They are located in Brazil, India, South Korea and Turkey. At the same time, the South Korean manufacturers headed the list of growing markets, increasing sales by 20,6% last year.
As before, companies from the USA and Western Europe (63 firms from 100) continue to dominate the rankings. The number of Russian companies on the list decreased from 11 in 2015 to 10 in 2016.
The first place in the "Top 100" for several years is the concern Lockheed Martin, the second Boeing. Raytheon closes top three (all US companies). British BAE Systems in fourth place.
Russian UAC took place 13, USC - 19-e, "Almaz-Antey" - 24-e. Russian Helicopters are on the 29 site.