From the president of Russia, the press and politicians have fashioned a kind of "ghost". Such a "ghost", which in the West for some reason is responsible for all misfortunes.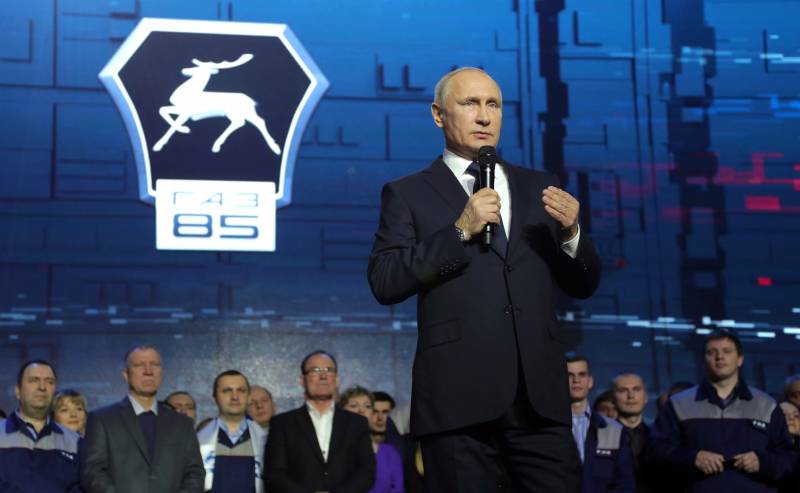 According to Jacob Augstein, who wrote the material for the German subscription
"Der Spiegel"
, the Western press does not cease to instill fear in readers, portraying in dark colors "dark Russia".
Herr Augstein, however, believes that Putin should not be turned into a "ghost" (ein Gespenst), and thank!
Western media describe the wandering "ghost" as a figure of "small stature." His name is Vladimir, and he looks like he went through "several cosmetic operations." This "ghost" is guilty of all the sins of the West: in the election of Trump in the USA, in Brexit, in the outcome of the referendum in Catalonia, in the success of the party "Alternative for Germany" and even in the haircut of Frau Merkel (just kidding). In general, the united ranks of "ghostbusters" tirelessly blame the Russian president.
There is no need for proof to these fighters against Geshpenst, there are plenty of hints. Newspapers and TV are so full of various essays on the Russian theme that an atmosphere of distrust has arisen in European societies. And still there is a feeling of the end of the world. Western agitators, agents, and provocateurs are all around the world. Someone seems to be laying out on the shelves: here we have a bright image of the West, and over there is dark Russia, where "violence" and "lawlessness" reign.
The picture is not new. Geographer E. von Zeidlits wrote back in 1908 that Russian semi-Asiatic "tribes" freedom of the spirit "alien". The truth is replaced by "blind faith." Hence their qualities: "servility, probing, and uncleanliness".
The very "main" Russian, that is, Putin, for other Western leaders embodies "absolute evil" in his figure. Augstein on this subject ironically: "However, if we were honest, we would have to thank him [Putin]: if he is to blame for our troubles, then, therefore, we are not to blame for them!"
The Cold War, we note, is very convenient for Western politicians and their mercenary propagandists. Something went wrong - we are looking for a Russian trace. Somewhere another failure happened - Putin is to blame. The military was pustovato pockets - declared "Russian threat." Soon the Russian "spies" and "agents" will begin to climb out to Europe right from TVs - just like in the old Italian horror film "Demons"!
Observed and commented on Oleg Chuvakin
- especially for topwar.ru