On the eve of the Norwegian capital held a ceremony of the Nobel Peace Prize. The award once again received the whole organization. And also the organization, whose name sounds loud, and the activity thus remains unsuccessful. We are talking about such a structure as the International Organization for the Prohibition of Nuclear
weapons
(aka the International Campaign for the Elimination of Nuclear Weapons) - ICAN.
This structure was founded in 2007. During its operation, not one of the countries included in the nuclear club has refused its nuclear status. In addition, another full-fledged nuclear "player" appeared on the world map - the DPRK. The United States also announced plans to update its
aviation
nuclear potential in a number of NATO countries, including, first of all, Germany. We are talking about new aviation atomic bombs.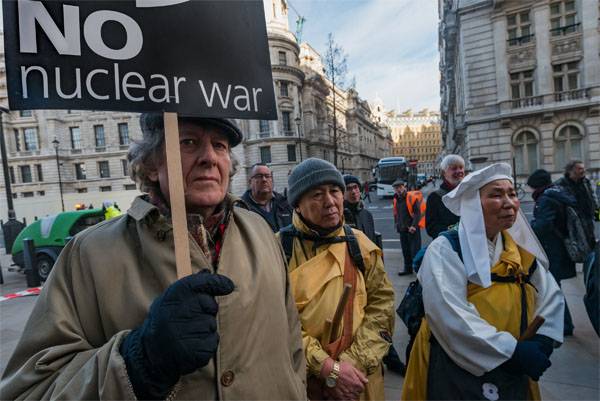 From the statement of the Nobel Committee that ICAN members won the Peace Prize:
Drawing attention to the catastrophic humanitarian consequences of the use of nuclear weapons, for innovative efforts to achieve a ban on such weapons through treaties.
The Nobel Committee does not report what this innovation is about and when the effective ban on nuclear weapons was reached.
Recall that two years ago, the Nobel Peace Prize was awarded to the Organization for the Prohibition of Chemical Weapons for its export and subsequent elimination activities of the Syrian chemical arsenal. After receiving the award, the OPCW itself announced that a part of the arsenal of chemical weapons remained in Syria. Why, then, was the prize not returned to the Nobel Committee?