Turkish President Recep Tayyip Erdogan made the most drastic statement on Israel over the past few years. According to Erdogan, Israel is a terrorist state occupying a significant part of the territories of Palestine.
According to Erdogan, the Israeli authorities are not adequately responding to the desire of the Palestinians to live in their own sovereign state, for which Jerusalem is also the main city "even from a religious point of view." The Turkish President said that the Israeli authorities are attacking Palestinian protesters with paramilitary patrols, for which there is no ban on the use of
weapons
.
During his speech, Erdogan showed several maps of the Palestinian territories during the existence of the State of Israel and noted how the Israeli territory expanded at the expense of the territories of Palestine, which Israel itself is not yet ready to recognize as an independent state.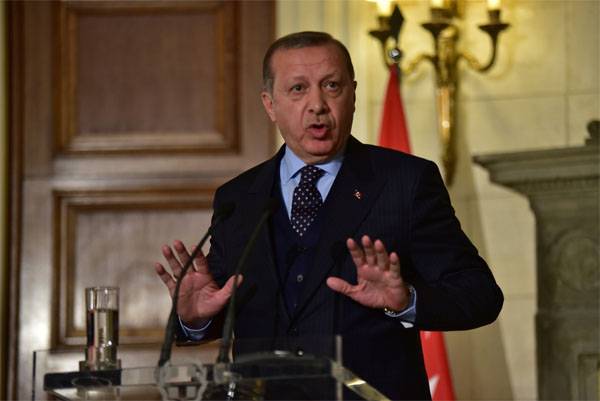 In addition, Erdogan again criticized the decision of the American president to recognize Jerusalem as the capital of Israel, noting that the US president gave in to the desire to organize self-promotion and kindled a new fire in the Palestinian-Israeli conflict.
Erdogan's Prime Minister Benjamin Netanyahu responded to the accusations. According to Netanyahu, it is Turkey that is a terrorist state, since it destroys settlements with the Kurdish population and contributes to fueling the conflict also in the Gaza Strip.
Netanyahu:
We don't need to give lectures on morality, when Turkey itself bombes Kurdish villages and assists Iran in circumventing sanctions.
After that, Netanyahu appealed to the Palestinians with a proposal to recognize Jerusalem as the capital of Israel.