Poland does not need Ukraine and will exist regardless of what events take place there, reports
RIA News
statement by the head of the political cabinet of the Foreign Ministry of Poland, Jan Paris.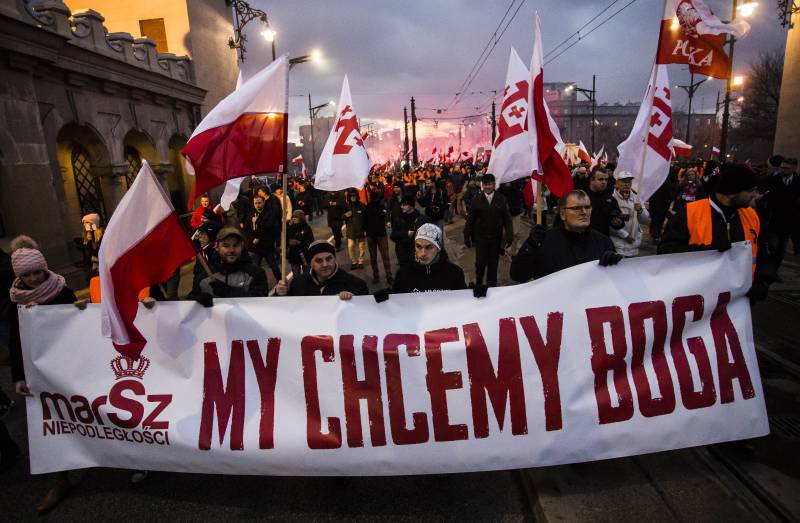 So a high-ranking diplomat responded to the words of the European Council President Donald Tusk, who said recently that "there is no safe Poland if it conflicts with Ukraine."
As noted by Paris, Poland will exist "regardless of what happens in Ukraine, the situation is better there or worse."
He stressed that relations with Ukraine "are not a necessary condition for the existence of a free Poland."
They (the Ukrainian authorities) believe that Warsaw is weak, isolated and in need of Ukraine. Not true. This Ukraine needs in Poland. Poland without Ukraine will cope perfectly
said paris.
Then he added that "a strong and independent Ukraine" is "important for Poland", but at the same time he reproached Kiev with persecution of minorities and falsification.
stories
.
In relations between Poland and Ukraine, tensions have recently arisen due to disagreements over historical issues. Thus, in Warsaw, the OUN – UPA is extremely negative (the organization is banned in the Russian Federation) and its leaders Stepan Bandera and Roman Shukhevych, as they are considered responsible for the Volyn massacre. In Ukraine, Bandera and Shukhevych are called national heroes and fighters for independence. Frequent cases of desecration of Polish monuments in Ukraine and Ukrainian in Poland.
Earlier, the Polish authorities also stated earlier that Ukrainians with anti-Polish views would not be allowed into the country - Svyatoslav Sheremet, secretary of the state interdepartmental commission of Ukraine, was already on the black list.