Petro Poroshenko thanked the residents of the Crimea and residents of Donbass for their "resilience" and unshakable faith in the Ukrainian state, reports
RIA News
.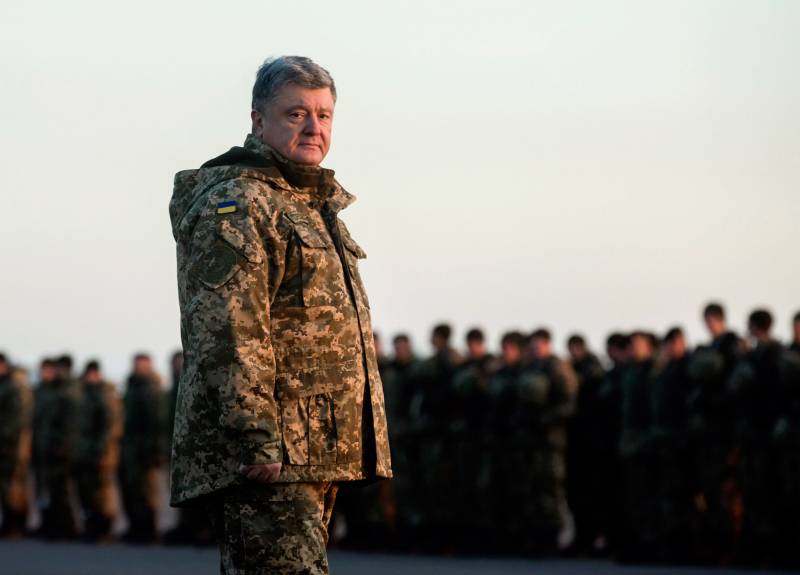 The statement of the President of Ukraine is timed to the International Day of Human Rights.
According to him, "the protection of human rights is the most important national value, which is defined by the Basic Law of Ukraine."
This value is felt especially acutely today, when the insidious and criminal Russian aggression continues to cripple human lives in the occupied Crimea and the Donbas. Purposefully destroying the foundations of the international legal order in Europe, the Russian Federation is trying in every way to isolate itself from what has been done,
Poroshenko declared.
The Ukrainian leader stressed that he wants to appeal separately to fellow citizens, "who as a result of certain circumstances are forced to be under Russian occupation in certain regions of the Donetsk and Lugansk regions and in the Crimea."
I sincerely thank you for your courage and perseverance, for the inflexible faith in justice and our Ukrainian state,
he said.
Poroshenko also assured his fellow citizens that "after the restoration of Ukrainian sovereignty in the territories occupied by the enemy, the rights of citizens will definitely be protected".
Recall that the Kremlin has repeatedly pointed out that the inhabitants of Crimea in a democratic way, in full accordance with international law and the UN Charter during the referendum, called for reunification with Russia. According to President Vladimir Putin, the issue of Crimea is "completely closed".