The "debriefing" with the performance of our Novy Urengoy schoolchildren in the Bundestag continues and brings more and more serious facts.
In the latest "Bezogon"
Nikita Mikhalkov said that the organizer of this performance of schoolchildren from the German side is the Ebert Foundation, which is banned in Belarus, and in Turkey 15 years ago it was established that the branches of the Ebert Foundation were also representatives of the German intelligence agency BND (this part of the program starts with 19 min 20 sec).
That is, the BND is engaged in the "upbringing" of schoolchildren in Novy Urengoy, therefore the result is as follows. By the way, in the Bundestag not one boy, Kolya, justified the German invaders. Two more girls said the same thing there.
And now not an ordinary employee of Gazprom is demanding "to stop harassing these children."
Someone else thinks that these performances of schoolchildren are an annoying coincidence?
These speeches and the whole situation should be given an adequate assessment not only by public opinion, but also by our law enforcement agencies.
Therefore, the correct "Military Review"
proposed to send appeals to the relevant departments
.
I sent, and the other day I received answers. According to the law, all departments forwarded the application for consideration to the prosecutor of the Yamalo-Nenets Autonomous District Gerasimenko A.V.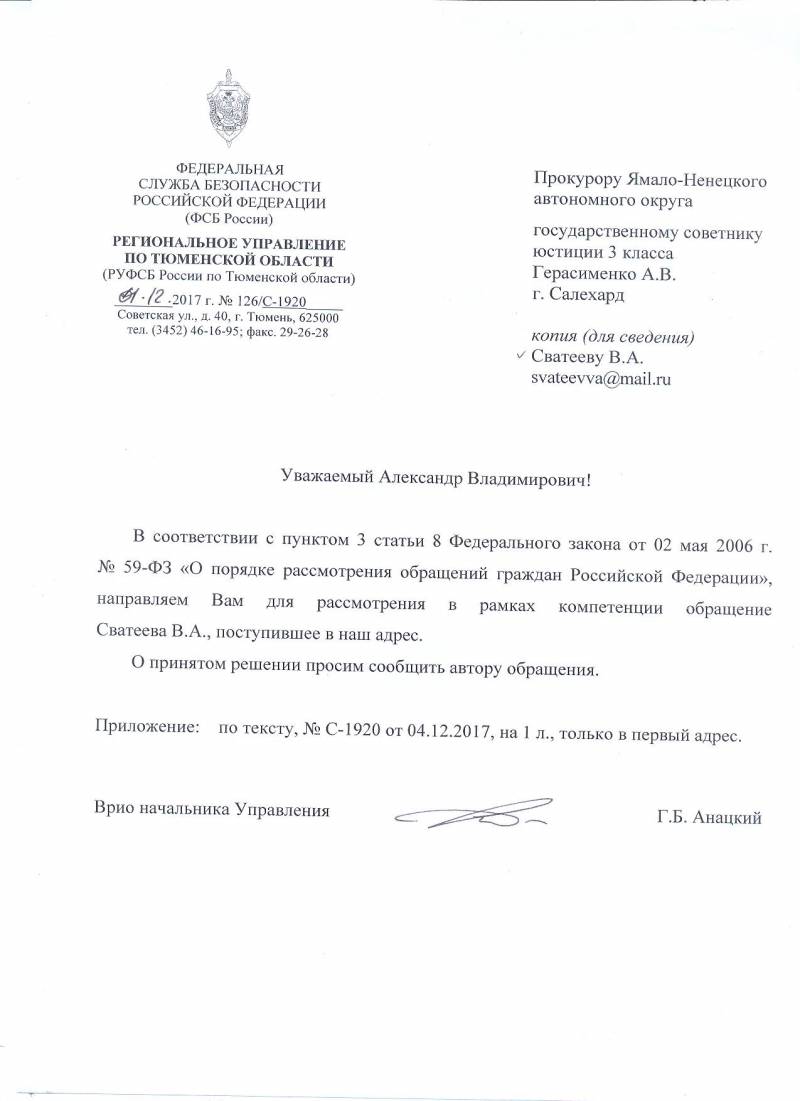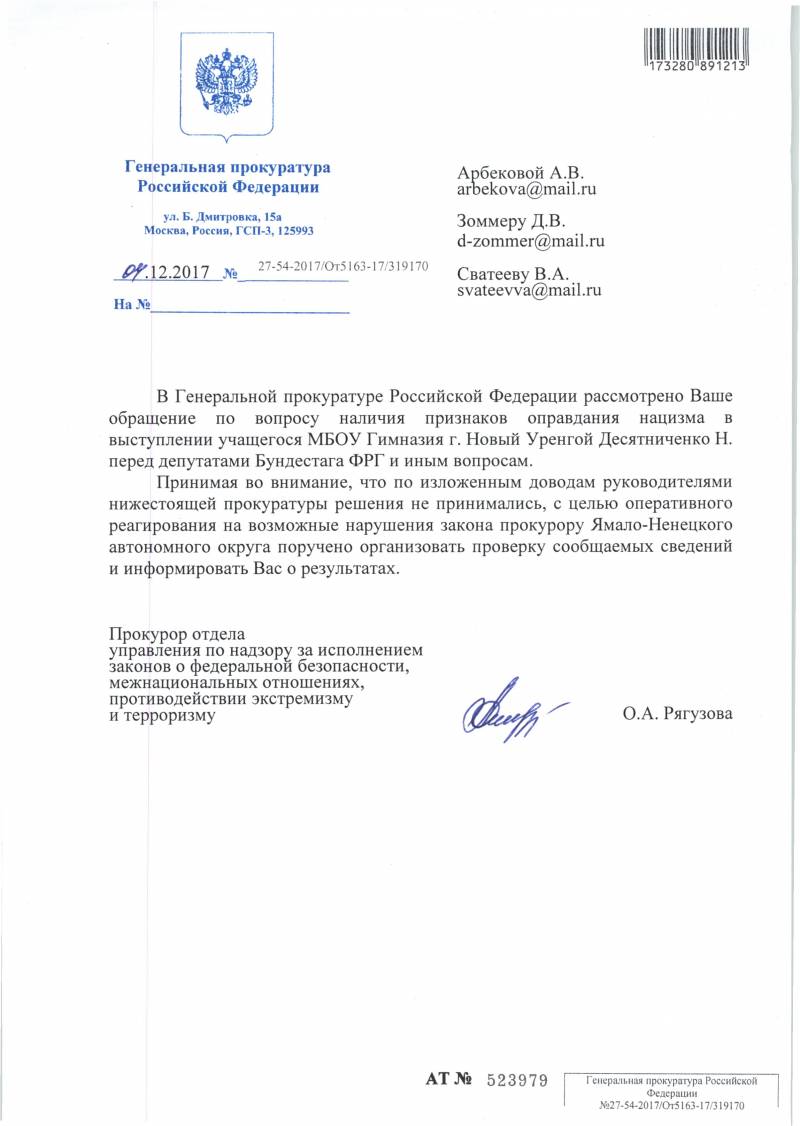 But look at which side of the world Prosecutor Gerasimenko serves the Fatherland: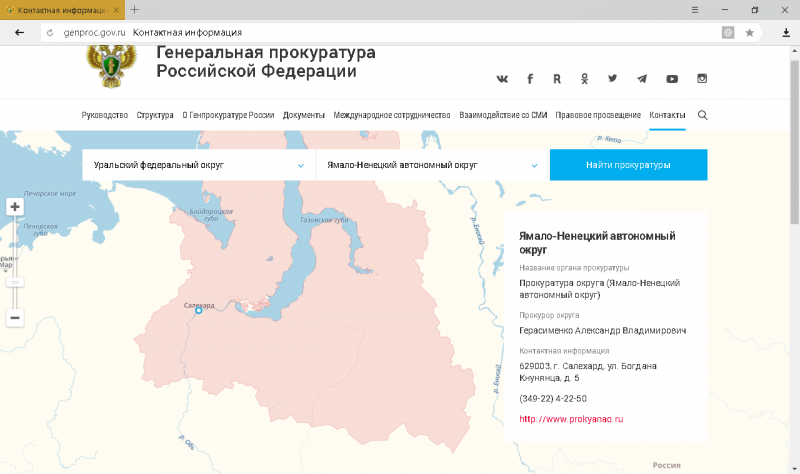 There the main, richest employer is Gazprom. And the lyceum from where the children were taken to German graves throughout Russia, and then brought to the Bundestag, according to media reports, is sponsored by Gazprom. And Gazprom, consider Russia as a state, that is, we are all now fighting to prevent American liquefied gas to Europe.
And here we were all offered to recognize the German soldiers not as invaders and occupiers, but innocently killed. Apparently, then our gas will be better sold in Germany and in Europe as a whole. I guess that's what they promised Gazprom. And it's not for nothing that the kids were not only taken to the Bundestag, but also showed their outrageous performances on our TV. Not in vain. The response of our society is being probed, what kind of response will be on our part. Whether it will be possible to ignore this reaction.
Let's ignore?
Now everything depends on the prosecutor A.The. Gerasimenko. And we must and can strengthen his spirit, help him to make a firm decision. After all, when you see what the Fatherland is expecting from you, and it is easier to fight. And to betray - more shy.
The contacts of the prosecutor's office of the YNAO are listed above on the map. Anyone can copy the text from the above article "Military Review", can make your appeal, can simply join my appeals. Can not only sit "in the trench on the couch."
You can not sit out.