US Air Force Lt. Col. Robert Siler told The Aviationist portal about how American fighter-interceptors in the 1970-s performed aerobatics next to the Soviet strategic bombers.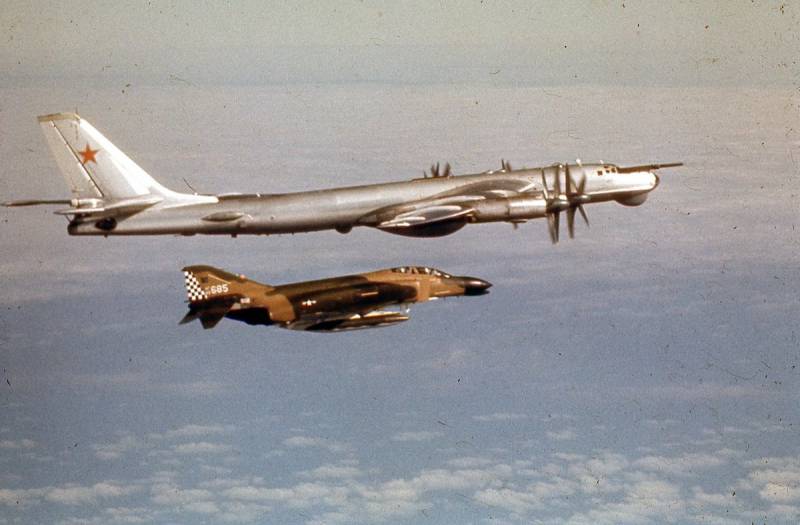 On the eve of the resource published photos, which captured the Soviet Tu-95 and the interceptor F-4 Phantom II at the time of the "barrel" - "turn to 360 degrees around the horizontal axis while maintaining the direction of flight." The author of the pictures was himself Siler, who served at that time as a navigator-operator of on-board armament systems.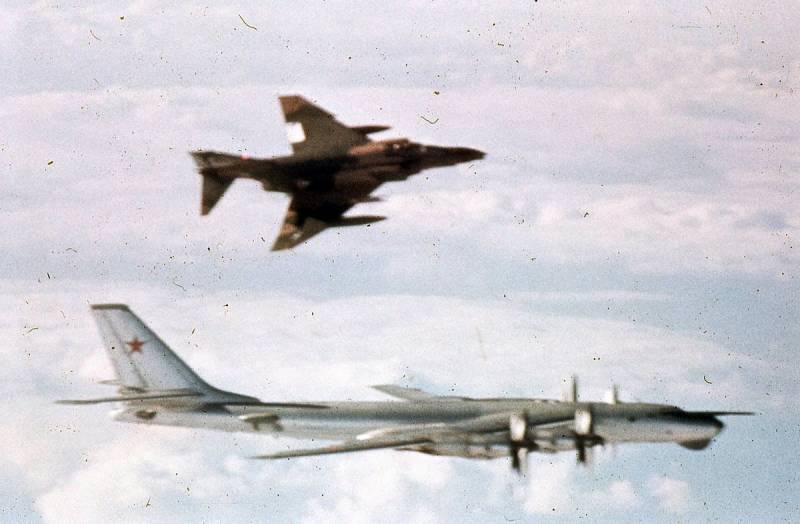 The episode captured on film occurred at the end of 1973, the beginning of 1974, near Iceland.
According to the former navigator, "at that time, the United States Air Force intercepted twice a week the Bears (Bear - Tu-95 in NATO codification)," and this usually happened "on Fridays and Sundays when Soviet aircraft made training flights from Murmansk to Cuba.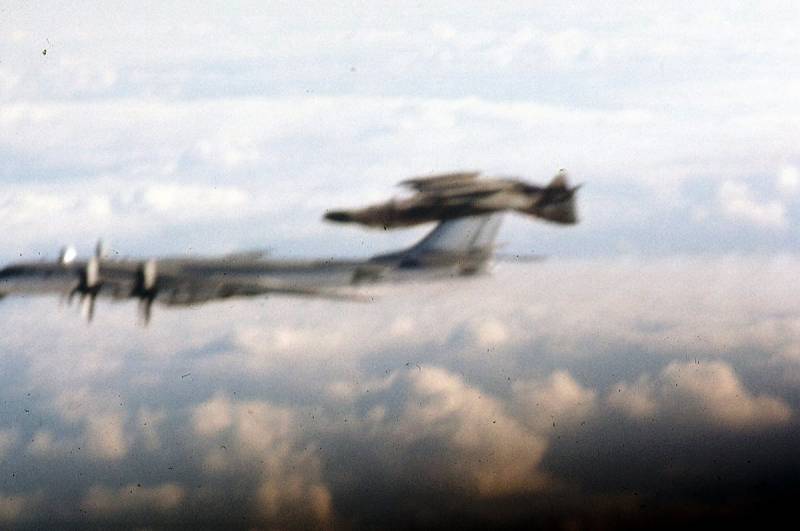 We called these flights entertaining. As a rule, we made "barrels" at the request of Soviet crews. They gave signals when they wanted us to do the trick, and also took pictures of us,
quotes Silera
RIA News
.
The officer stressed that the maneuvers were not dangerous. In addition, "in those years, the Cold War slowed down, and relations between the military improved," he added.