More than 90% of viewers of the Ukrainian NewsOne channel voted for the return to power of President Viktor Yanukovych, who was overthrown in 2014 year, according to
RIA News
.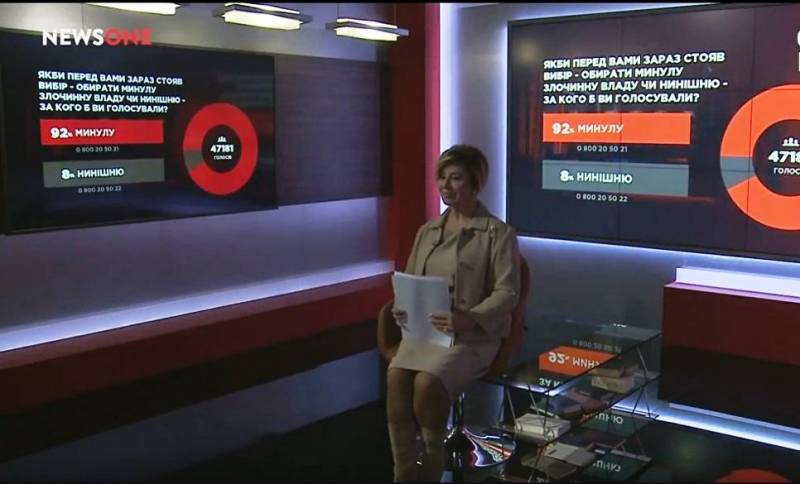 The survey was conducted last night in the program "Subjective results with Anna Herman."
The viewers were asked the question: "If you now had a choice - to choose the past criminal or current power, for whom would you vote?".
47181 people took part in the voting. Of these, 92% preferred the power that was before the "euromaidan".
As for Petro Poroshenko, only 8% gave their votes for him.
NewsOne activity causes discontent with the current government. Recall, December 3 unknown in Balaklava blocked the building of the TV channel in Kiev, declaring disagreement with its policy. They demanded an apology from the owner of the channel, the extra-fractional deputy of the Verkhovna Rada, Yevgeny Murayev, who publicly called the "euromaidan" coup.
The leadership of the channel turned to Poroshenko and Interior Minister Avakov with a request for protection from "pseudo-activists." Poroshenko, commenting on the situation, called the pressure on any media unacceptable, but expressed disapproval of Muraev's assessment. In turn, Avakov called on the nationalists to unblock the building of the TV channel, and the owners of the media resource "to stop provoking people."