Approved by the US President sanctions against Russian companies involved in research activities in the field of rocket technologies will in no way weaken the Russian economy, said the head of the Defense Committee of the Federation Council, Viktor Bondarev.
Our economy and industry are completely independent, explained the senator.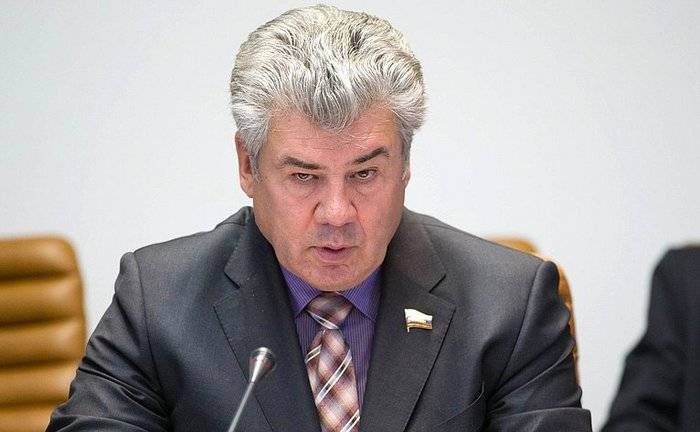 Bondarev recalled that from the very beginning of this sanction epic, Russia has been conducting a systematic and very successful work on import substitution, on minimizing dependence on American payment systems and dollar currency.
Of course, in modern conditions, complete economic autarky in a country as large as ours simply cannot be. But it should be evaluated: who is more interested in whom? States declare their absolute economic independence from us, our products and services. I want to remind you that without our engines, their satellites simply do not fly. In particular, without the RD-180 rocket engines, the Americans cannot operate the Atlas-5, and without the RD-181, the Antaraes
- said the parliamentarian
The senator noted that Russia can develop high-tech products for domestic consumption with its own money, as well as provide domestic demand for energy resources.
Of course, Russia has a certain economic dependence on the United States and on other countries. There can be no other way in the world of globalization and the close mutual integration of world economic actors. But our interest in foreigners does not concern the strategic areas, the areas of security, the immediate livelihood of citizens and the long-term, sustainable development of the country. So, we will live well with the new sanctions.
- he added
I believe that the American leadership behaves stupid, mean and dishonorable. There have never been any violations of the INF on a part of Russia. Americans themselves occasionally "came across" on this. The purpose of the introduction of new sanctions, the Americans said "a change in the economic plans of Russia." I think they are waiting for a deep disappointment "
- quotes Bondarev his press service