The Russian Defense Ministry reacted to the statements of the Pentagon that the United States allegedly has airspace in Syria, reports RT.
Major General Igor Konashenkov commented on the words of the representative of the Central Command of the US Armed Forces, Damien Picart, who said that the Russian HVAC allegedly allowed dangerous rapprochement with American aircraft in Syria, entering "our airspace east of the Euphrates."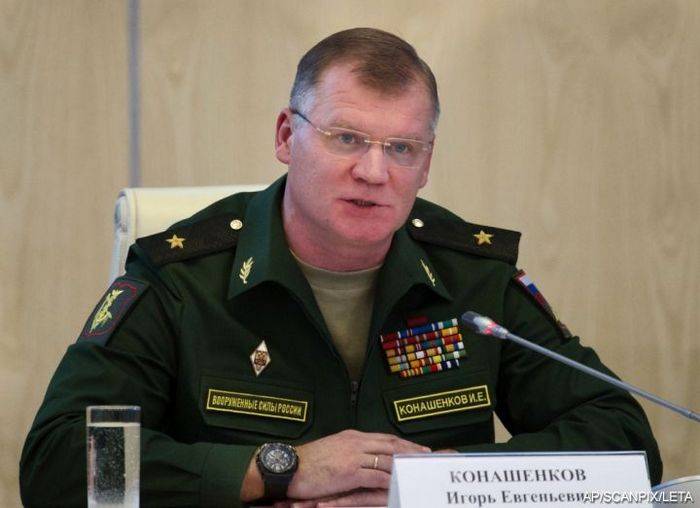 Statements by representatives of the US Army that a part of the airspace that belongs to the United States exists in Syria is bewildering. Unlike the Russian Aerospace Forces,
aviation
The US-led "international coalition" acts illegally in Syria. Pentagon representatives should remember that Syria is a sovereign state and a member of the UN, therefore, the United States did not and cannot have any "own" sky here
- it is spoken in the message of the Ministry of Defense, arrived in RT.
The department also noted that most of the convergences of Russian and American aircraft in the Euphrates River valley were associated with attempts by US aircraft to interfere with the destruction of IG terrorists *.
It is noted that the X-NUMX of November in the airspace above the western coast of the Euphrates, the American F-23 fighter, actively prevented the Russian pair of Su-22 attack aircraft from carrying out the combat mission to destroy the IG strongpoint in the suburb of Al-Mayadin.
The F-22 aircraft shot off heat traps and released brake flaps with constant maneuvering, simulating an air battle. After the appearance of the Russian Su-35 multifunctional super-maneuverable fighter, the American fighter stopped dangerous maneuvers and hurried off to Iraqi airspace.
- clarified in the department.
In addition, the agency advised "individual representatives of the central command of the US armed forces recommend filtering thoughts and focusing on the destruction of ISIL terrorists in Iraq, rather than provoking incidents in the air."