The Pentagon has signed a contract with the American company Lockheed Martin to develop a laser for the 2021 year
weapons
for the American F-15 fighter aircraft, the Wall Street Journal reported.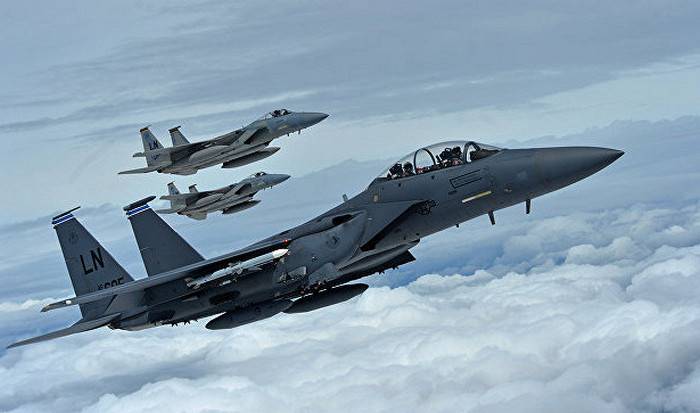 According to the publication, in the framework of the deal on 26 million dollars the company must supply weapons for fighters capable of shooting down missiles and drones from a distance of 1609 kilometers.
At the same time, the American defense ministry expects to get a laser with a power of about 50 kilowatts, which is five times more than the largest industrial laser. The Pentagon hopes that in the future the power of weapons on fighters can be increased to 100-150 kilowatts.
Add that in August, Lockheed Martin has tested a laser machine to destroy unmanned aerial vehicles, reports
RIA News