The siloviki eliminated three armed criminals in Stavropol, who were planning to commit terrorist acts in places of mass stay of people, a source in the law enforcement agencies in the region said on Saturday.
The Information Center of the National Anti-Terrorism Committee (NAC) noted that the militants were killed at the moment when they were trying to break through the cordon.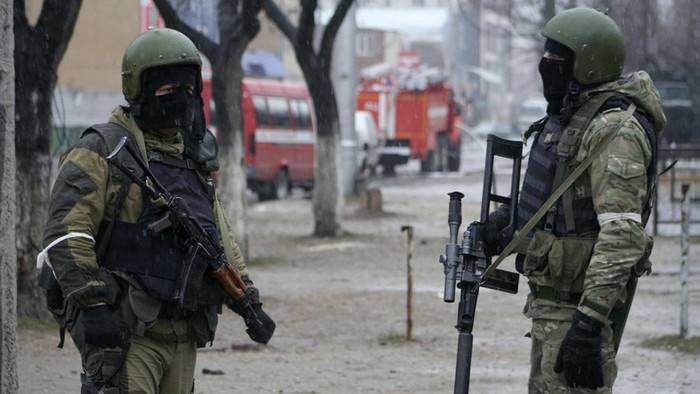 Bandits were asked to fold
weapon
and surrender to the authorities. In response, they tried to break through the cordon and escape. In the course of the fire contact that followed, three thugs were neutralized, an explosion occurred in the house where they were hiding.
- reported in the NAC.
At the scene of the clashes, there are specialists from the FSB bomber. The identification of neutralized criminals is carried out. There were no casualties among the civilian population and losses among the personnel of the security forces.
The counterterrorist operation regime (CTO) in Stavropol has been removed.
The NAK clarified that it was introduced after the FSB received information that a group of thugs are hiding in one of the houses in Stavropol, intending to commit terrorist acts in places of mass stay of people.
In order to prevent the commission of crimes and ensure the safety of citizens, the head of the FSB Directorate for the Stavropol Territory decided to conduct a counter-terrorist operation with 00: 30 Moscow time
- explained in the NAC.