Yesterday in Portsmouth there was a solemn ceremony of entering into the Royal Navy aircraft carrier R 08 Queen Elizabeth, reports
bmpd
.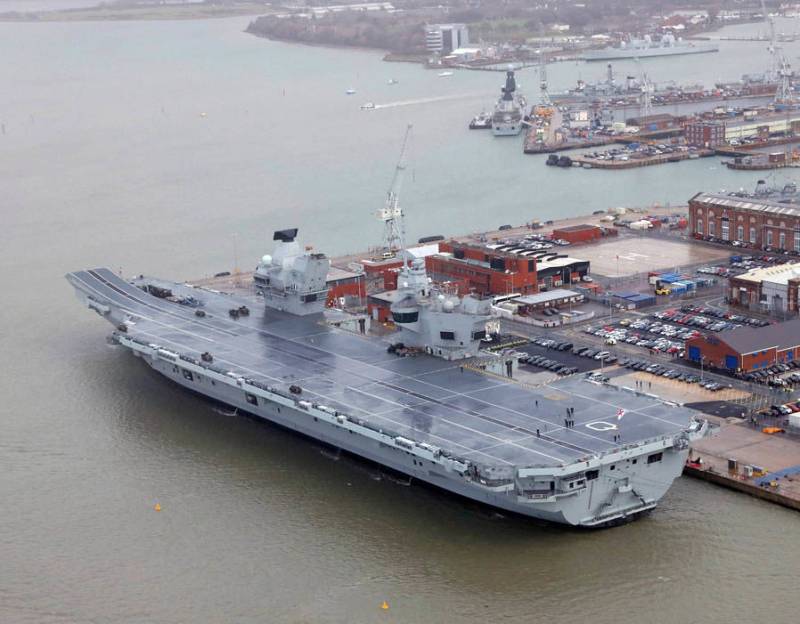 Queen Elizabeth II and Princess Anne attended the ceremony.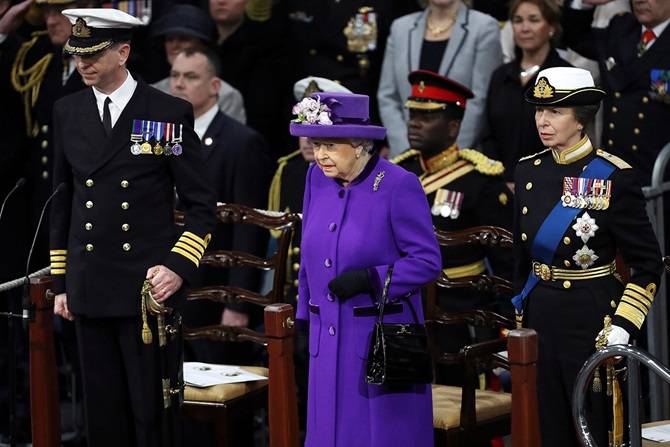 Queen Elizabeth introduced to the British
fleet
upon completion of the second stage of marine trials taking place off the coast of Southern England since September 2017. This is the largest ship in
stories
Royal Navy (design total displacement 70600 tons).
The aircraft carrier was built from 2009 by the Aircraft Carrier Alliance consortium with ship assembly from the sections in the dry building dock of Babcock Marine in Rosite.
The ship's baptism ceremony took place on July 4, 2014, and on July 17, the 2014-th aircraft carrier was removed from the shipyard's dry dock.
The aircraft carrier first set sail to factory sea trials at the end of June 2017, from Rosyth. At the end of the factory test run, he moved to Portsmouth to continue his sea tests to his permanent base.
Tests of carrier-based F-35B aircraft on an aircraft carrier will be launched at the end of 2018, off the coast of the United States. Achievement by the ship and the air group of initial combat readiness is expected in 2021 year, and full combat readiness is expected not earlier than 2023 of the year.
It is reported that "the regular composition of the air group of the ship in the" oceanic "version should be the X-NUMX of the F-24B fighter, nine anti-submarine Merlin helicopters and four or five Merlin helicopters in the DRLO variant."